Offline events
3DZ at SPS Italia to showcase the advantages of 3D printing in the automation industry
From the 23rd to the 25th of May 2023, 3DZ is looking forward to meeting you at SPS Parma, the exhibition where you are going to be able to see the smart production solutions.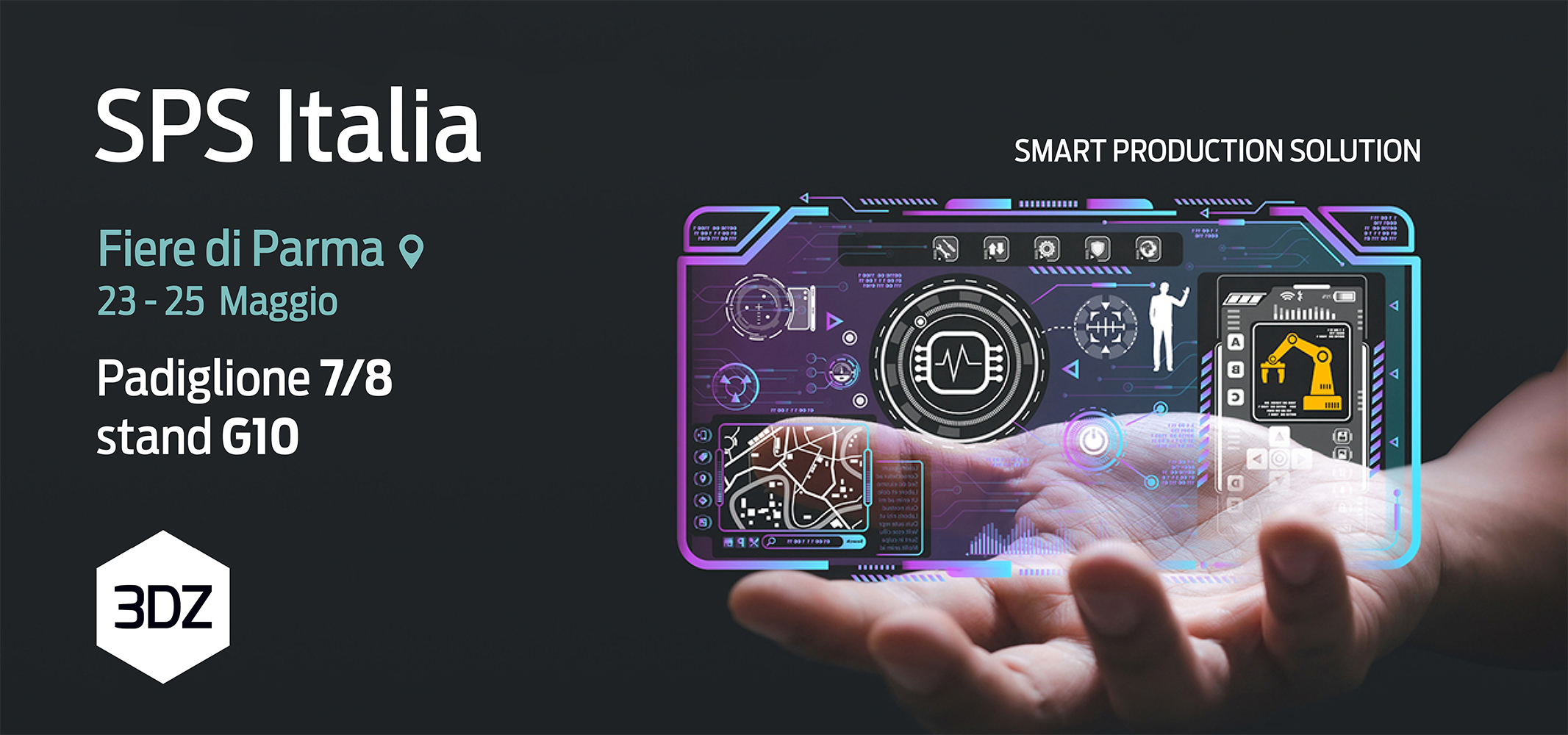 SPS Italia is the exhibition for smart industry, digital and flexible, a benchmark for the Italian production sector. Starrted in 2011, it is the annual meeting to share new points of view on the most challanging topics of the future industry, acknowledged as the benchmark for the Italian production sector. 
The Italian automation industry is characterized by an abundance of limited productions of tailored and personalized products: 3D printing is a valid ally since, once the piece has been designed, there is no need to rely on traditional processes such as injection moulding or CNC machining, which require important time and money investments. 3D printing allows to customize with small numbers, quickly and with lower cost. Furthermore, the parts produced in polimer materials are lightweight and easy to handle, increasing the productivity across the whole production plant. Specifically for the automation industry there are several materials that can be used, due to the high mechanical characteristics, and that do not suffer the recent supply chain strains which have an impact on other raw materials. 
This year 3DZ is going to attend the exhibition to showcase its selection of the best 3D printing technologies
Why pass by the 3DZ stand?
3DZ, exclusive reseller of the most prestigious brands of 3D printing and scanning, will present its latest news regarding 3D printing. 

Come to see our 3D printers such as NXE 400 Pro, Fuse 1, Figure 4, Form 3L, X7 and to discover the potential of additive manufacturing and the advantages that come by producing customized components according to your needs: the highest freedom of design, functional prototypes and end-use parts completely customized and produced quickly. Plus the softwares and 3D scanners. 

In the 3DZ stand at SPS you are going to find a new version of the software 3DXPERT that allows you to customize your components with any texture, bar codes and QR codes, internal and external lattice structures.