Print the future
More than 2,700 customers
and 14 locations around the world.
We provide solutions for
Foundries / Medical
Jewelry / Mechanical
Automotive / Architecture
Dental / Aerospace
Electronics
discover the industries
Industries
Uses of 3D printingPrototyping Manufacturing/Tooling and Rapid Tooling
Prototyping
Manufacturing
Tooling
3D printing today represents a key resource in terms of efficiency,
cost reduction and quality of results.
Exceptional in prototyping and tooling,
it also reveals its true potential in industrial production.
all applications
Applications
Everything for 3D printing
Thermoplastics
Photopolymers / Resins
Metals / Filaments
3DZ is your guide for choosing the right materials and technologies
and increase performance and productivity with the best 3D printing solutions.
see all materials
Materials
The Benefits of 3D Printing
Speed, cost reduction, maximum freedom: 3D printing is the innovative and sustainable solution to optimize production processes in terms of efficiency, versatility and competitiveness.
discover more on additive manufacturing
Testimonials
Silvano Pedrollo
Pedrollo Founder
"Thanks to the faster realization of prototypes - explains Pedrollo - another aspect that improves is the fight against counterfeiting, which annually reduces our income of a percentage close to 30%. A 30% of revenues that would allow us, for example, to hire more people"
Andrea Anastrelli
La Protofusione Founder
"3D printing technology helps us to compete in a global market affected by a deep economical crisis. […] The Projet 3600 series, high resolution 3D printers by 3D Systems, provided by 3DZ, allowed me to better address the national and international competitors"
Mauro Montanari
Meccanica Montanari
"We chose to invest in 3D printing and 3DZ to provide new services and opportunities to our customers, but mostly to acquire new ones by opening our business to new industries"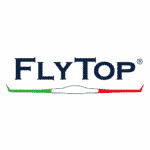 Gabriele Santiccioli
Owner of FlyTop SRL
"3DZ constantly followed us throughout the path that led us to the knowledge of materials and technologies. [...] We immediately realized the possibilities offered by the 3D printer and suddenly began to directly produce the components of our drones without having to rely on external consultants"
Request a consultation
Contact us to get more information and a customized consultation for your needs.
CONTACT US