Products
Increased productivity with Formlabs' scalable automation ecosystem for 3D printers
Formlabs presents an automation ecosystem composed of various elements, enabling you to increase the productivity of your 3D printers. Whether it is a pair of Form 3+ or Form 3B+ printers or an entire fleet, with this solution, which is easily scalable to suit your needs, you can turn your lab into a real factory, capable of operating 24/7.
This system is composed of Form Auto, Fleet Control, and High Volume Resin Tank, which, on their own or even better in synergy with each other, make it possible to reduce the need for operator manpower, minimize downtime, and automate and optimize the printing process.
By improving the efficiency of the printing cycle, this automation system allows final parts, prototypes, and customized products to be obtained at a significantly lower price per part.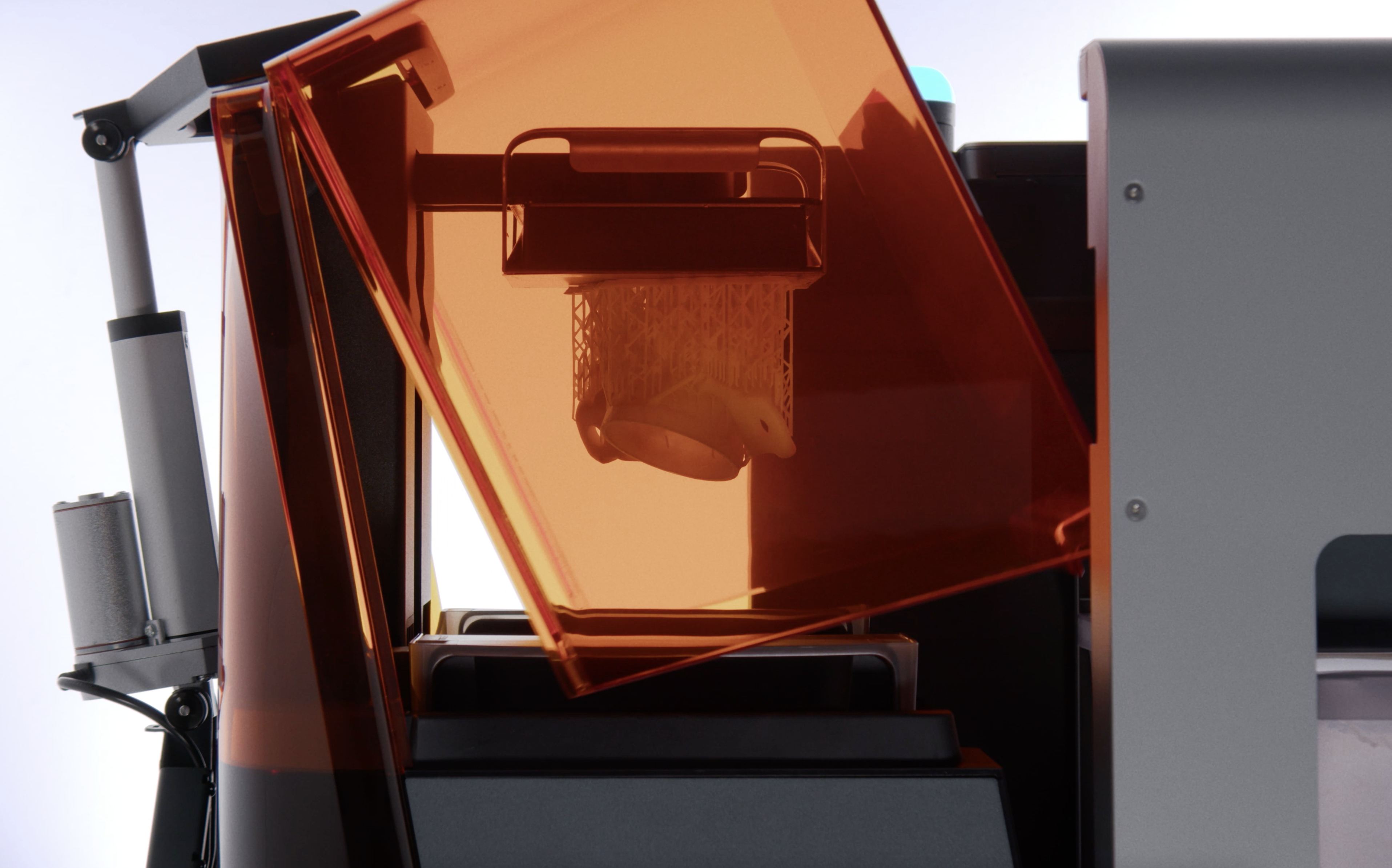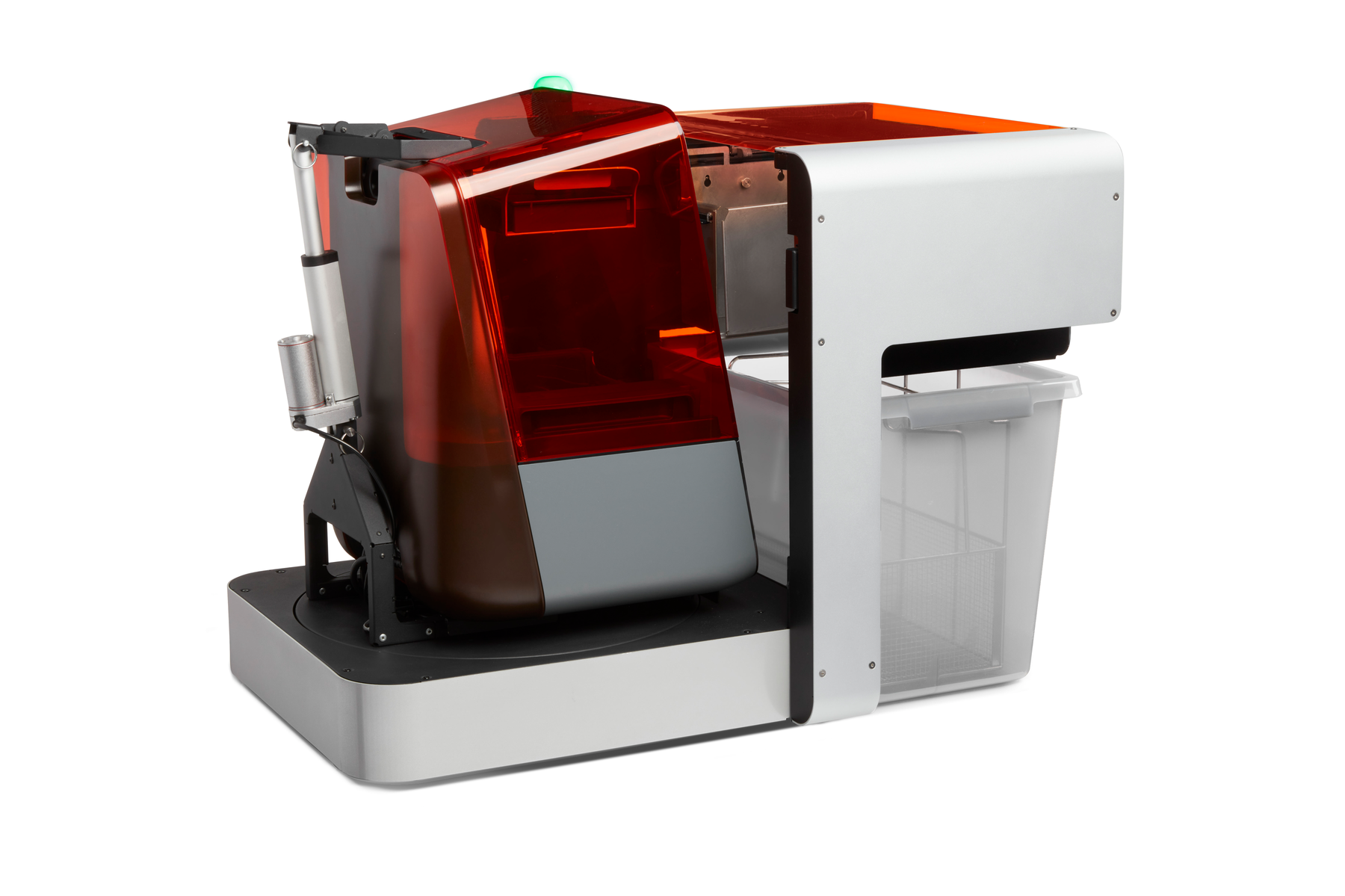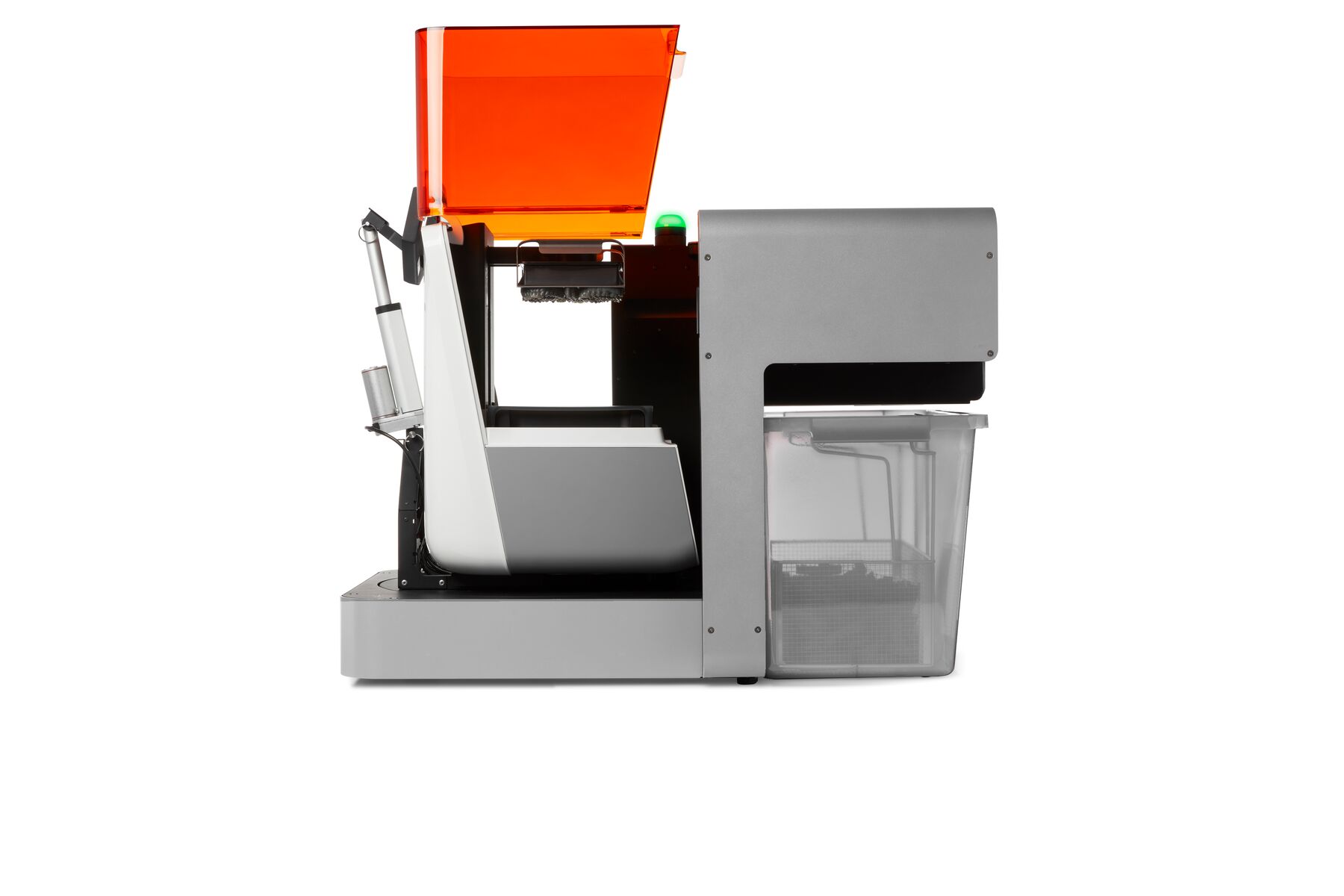 Printer
Form Auto allows printing, in an automated manner and without operator supervision, 24 hours a day, 7 days a week. Once the first print is completed, this system provides for the automatic removal of parts from Build Platform 2, which features patented Quick Release technology, and then immediately starts the next print present in the job queue. This allows, for example, printing to continue throughout the night without the presence of operators. Form Auto works with Form 3 or Form 3+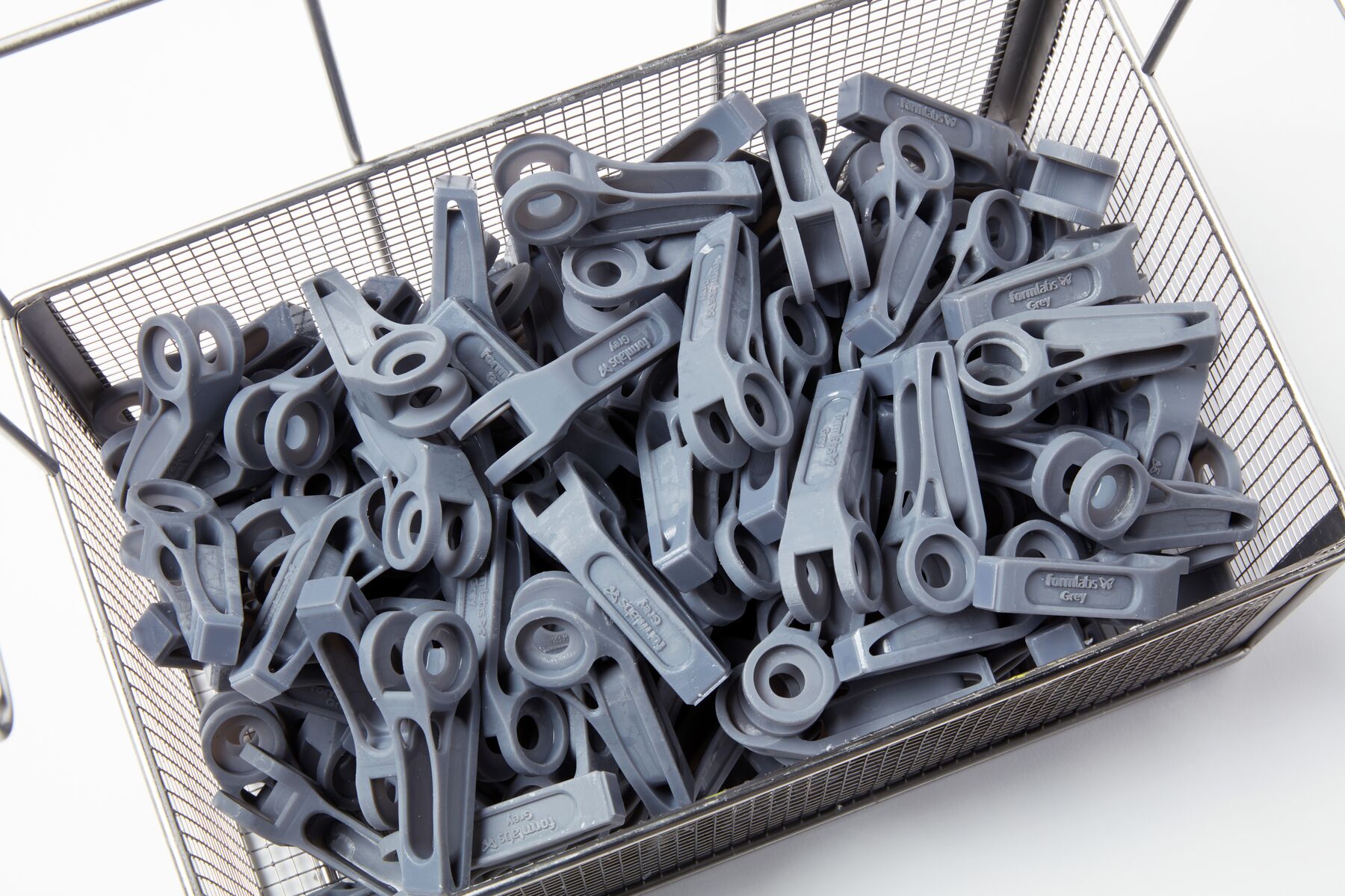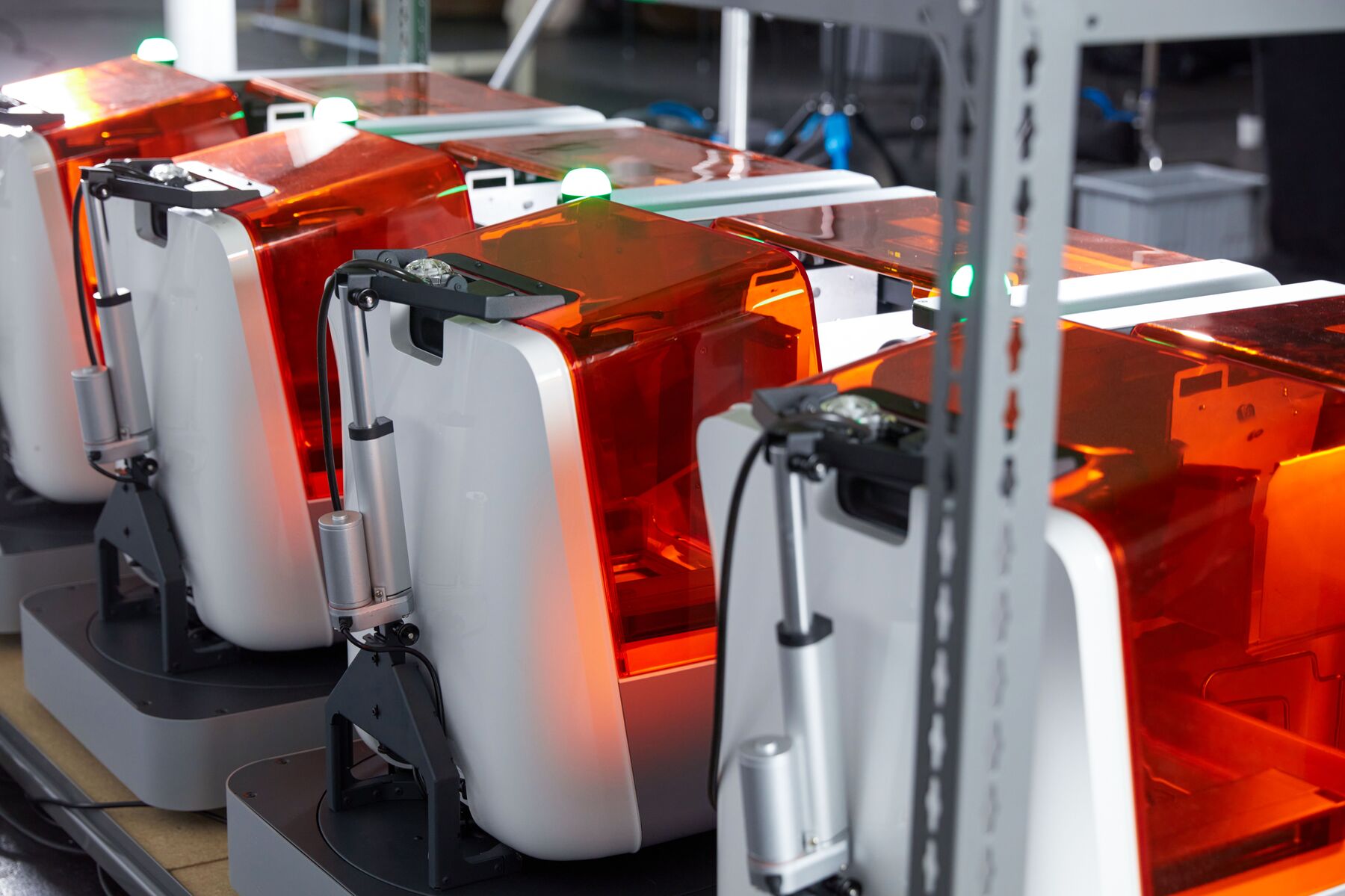 Material
High Volume Resin System allows the capacity of standard resin cartridges to be increased by as much as five times, thus enabling a reduction in interruptions for cartridge replacement as well as packaging waste. The special pump present ensures a constant supply of resin and allows, together with Form Auto, the start of a series of fully automated prints. The system is compatible with Form 3+, Form 3B+, Form 3L and Form 3BL.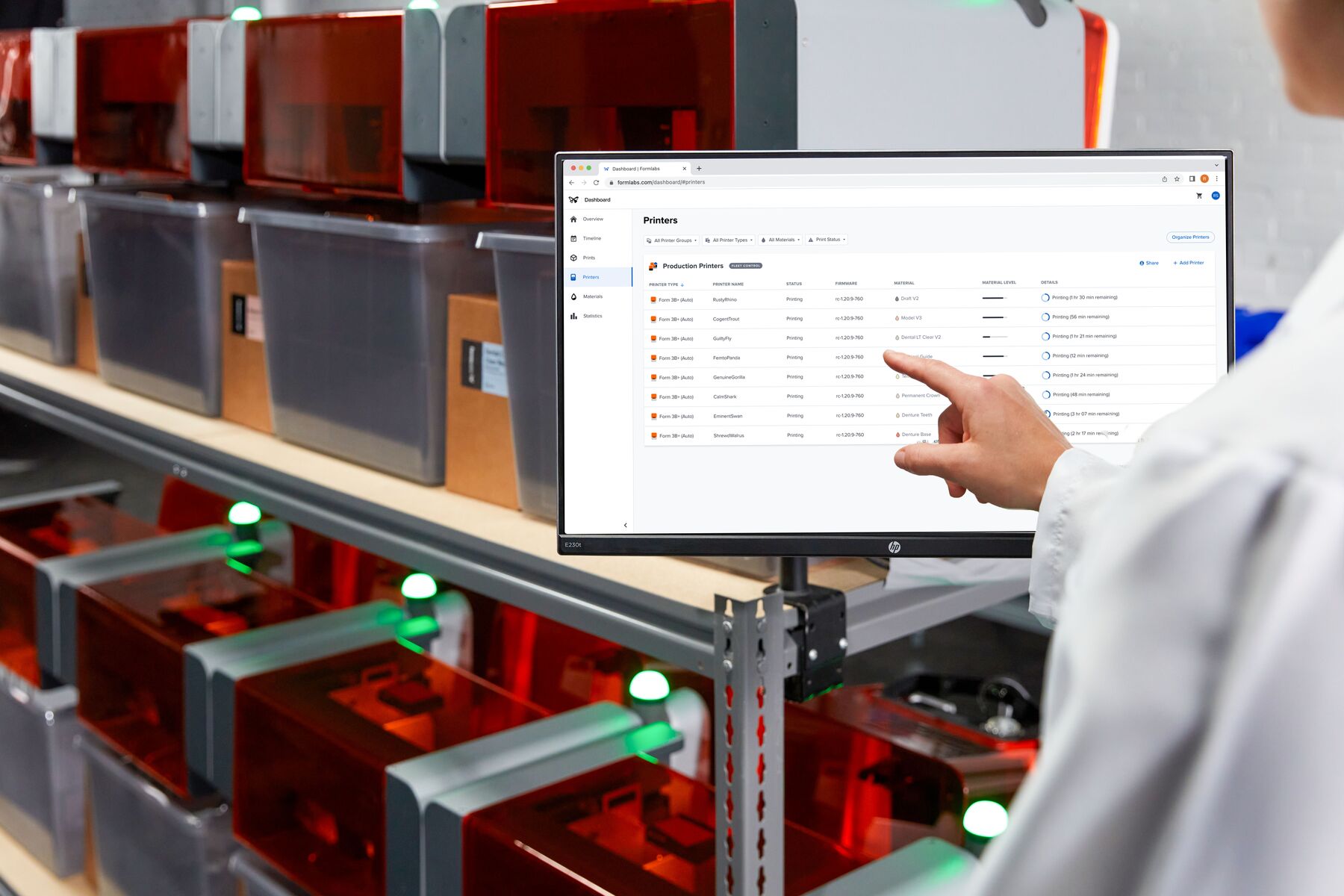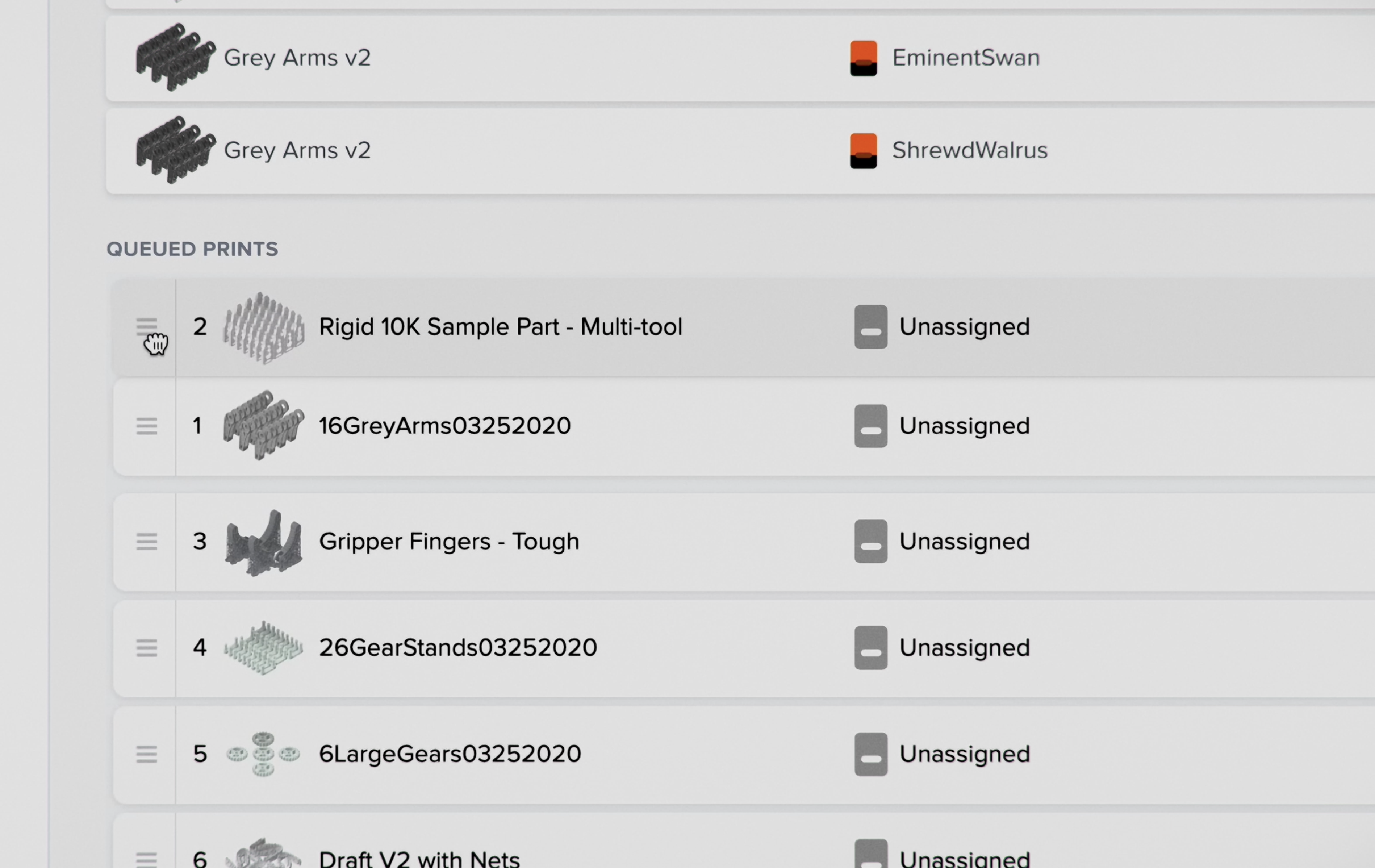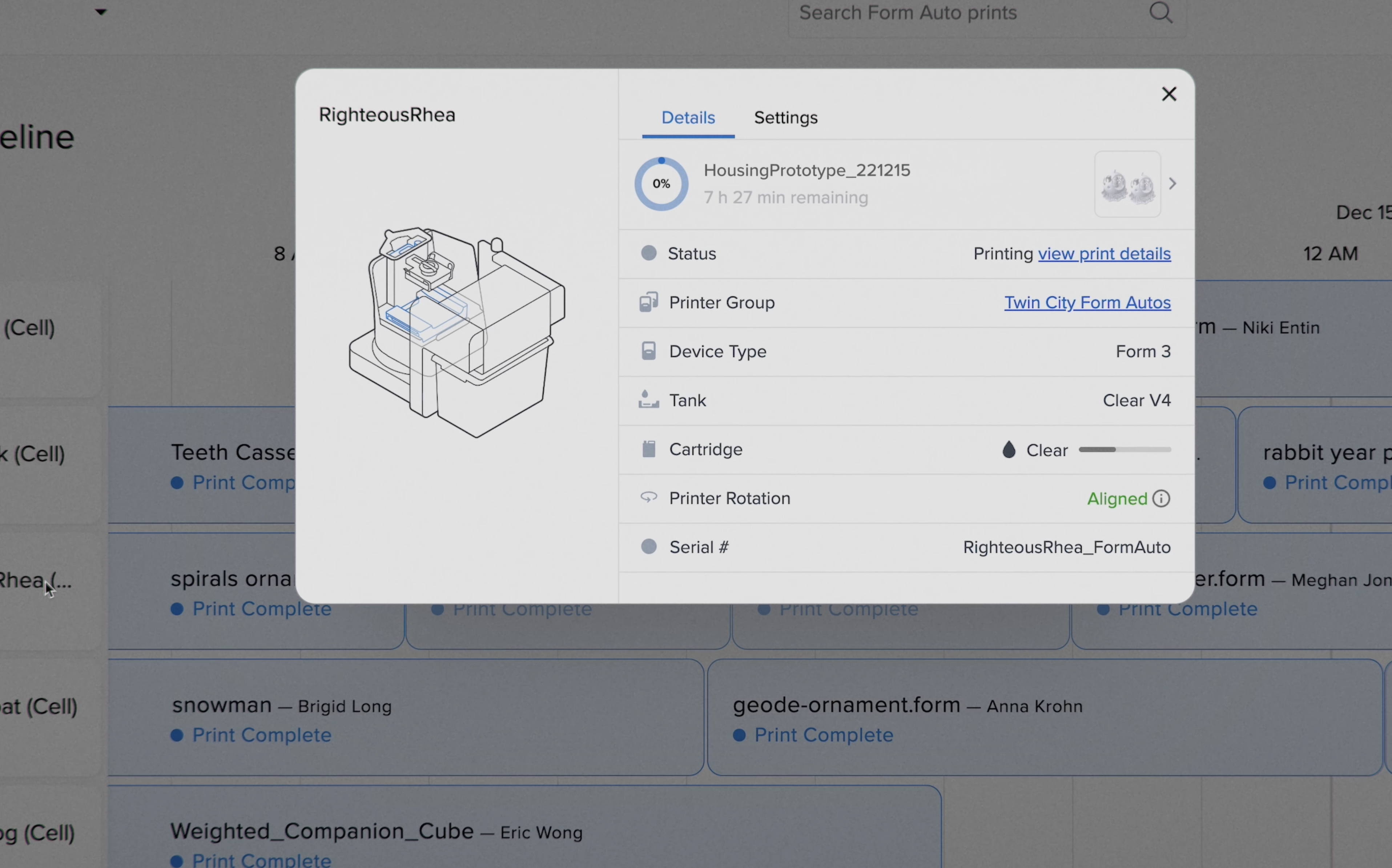 Software
Fleet Control is a software whose dashboard simplifies the management of your 3D printer fleet, optimizing workflows and productivity. It is a useful tool in centrally managing print queues with automatic printer assignment, optimizing production, performance and efficiency of Form 3+, Form 3B+, Form 3L and Form 3BL.
Formlabs printers have always been a symbol of affordability and accessibility. Parts made with these SLA technology printers find application in numerous industries, from manufacturing to automotive, from consumer goods to dental and medical. The extreme scalability of Formlabs' systems allows them to expand their production capacity in no time and upgrade as needed.
This new automation ecosystem will be a valuable aid to printing services, in-house workshops, and dental laboratories in being able to increase production only when and for as long as the need arises, without increasing the hiring of new labor and without having to undertake major investments to adjust production capacity.
3DZ, un partner esperto
3DZ is an authorized reseller of Formlabs printers. Would you like to learn more about the possibilities of this new automation system? Want to make your production more scalable?
Contact us. Our 3D printing experts will get in touch with you to provide more details.
Contact Us