MJP 300W
The best 3D wax printer for multi-option and ultra-resolution jewelry making
The MJP 300W is the next-generation 3D printer for ultra-high resolution 100% wax jewelry models. With its many printing options, the MJP 300W is extremely flexible and allows it to meet different requirements for surface quality, degree of detail, and productivity. MJP 300W offers: 1. Even higher surface quality and higher resolution
2. High productivity: flexibility in use with printing programs to suit every need
3. Reliable and proven 3D printing technology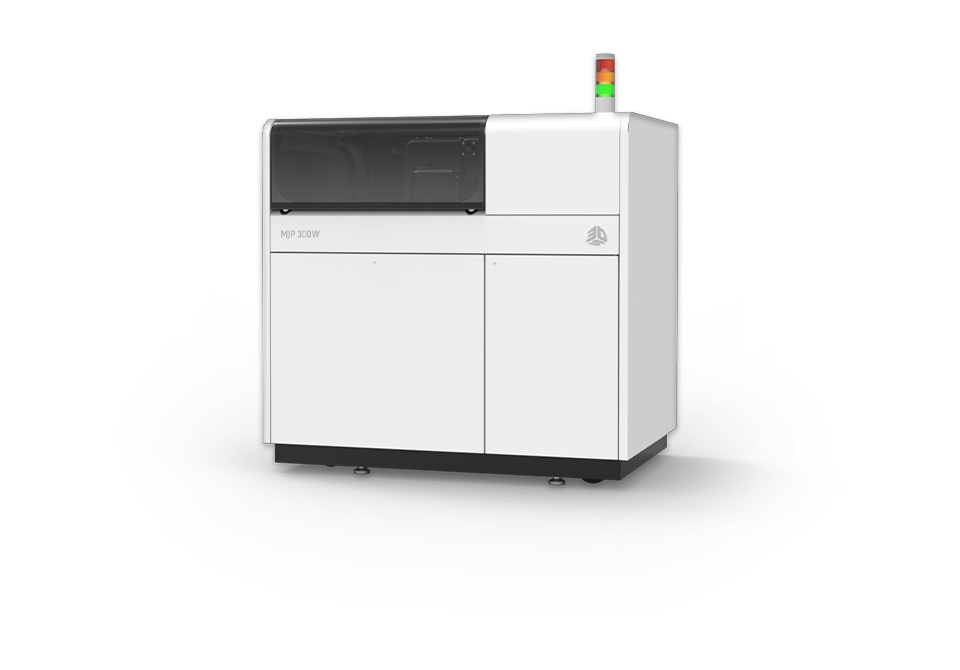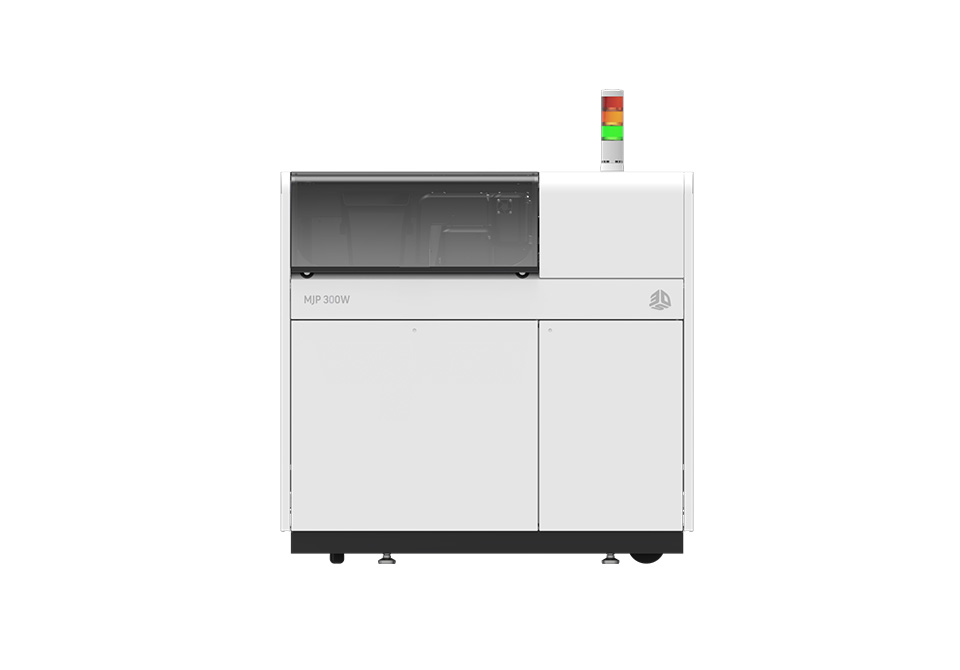 Print volume

294 x 211 x 144 mm

Printing mode

4: QHD, ZHD, XHD, UHD

Display

New touch interface
New QHD mode

Resolution 2000 x 1800 x 2900 DPI

Layer: 8.8 µm

ZHD mode

Resolution 1200 x 1200 x 3200 DPI

Layer: 8 µm

XHD mode

Resolution 1200 x 1200 x 1600 DPI

Layer: 16 µm

New UHD mode

Resolution 1200 x 1200 x 1000 DPI

Productivity 240 cm3/hr

Layer: 25 µm
VisiJet® Wax Jewel Ruby (MJP)
For durable, flexible and dimensionally stable 3D printed pure wax casting models.
Bring detailed and intricate jewelry to life with durable, flexible and dimensionally stable 3D printed 100% wax casting models.
Models produced with VisiJet® Wax Jewel Ruby material withstand the entire lost-wax casting process and remain stable even at high environmental temperatures. The models' durability and increased flexibility promote productivity and cost savings by reducing the time and costs associated with breaking fragile models. VisiJet® Wax Jewel Ruby pure wax is the highest performing material for stone setting.
VisiJet Wax Jewel Red (MJP)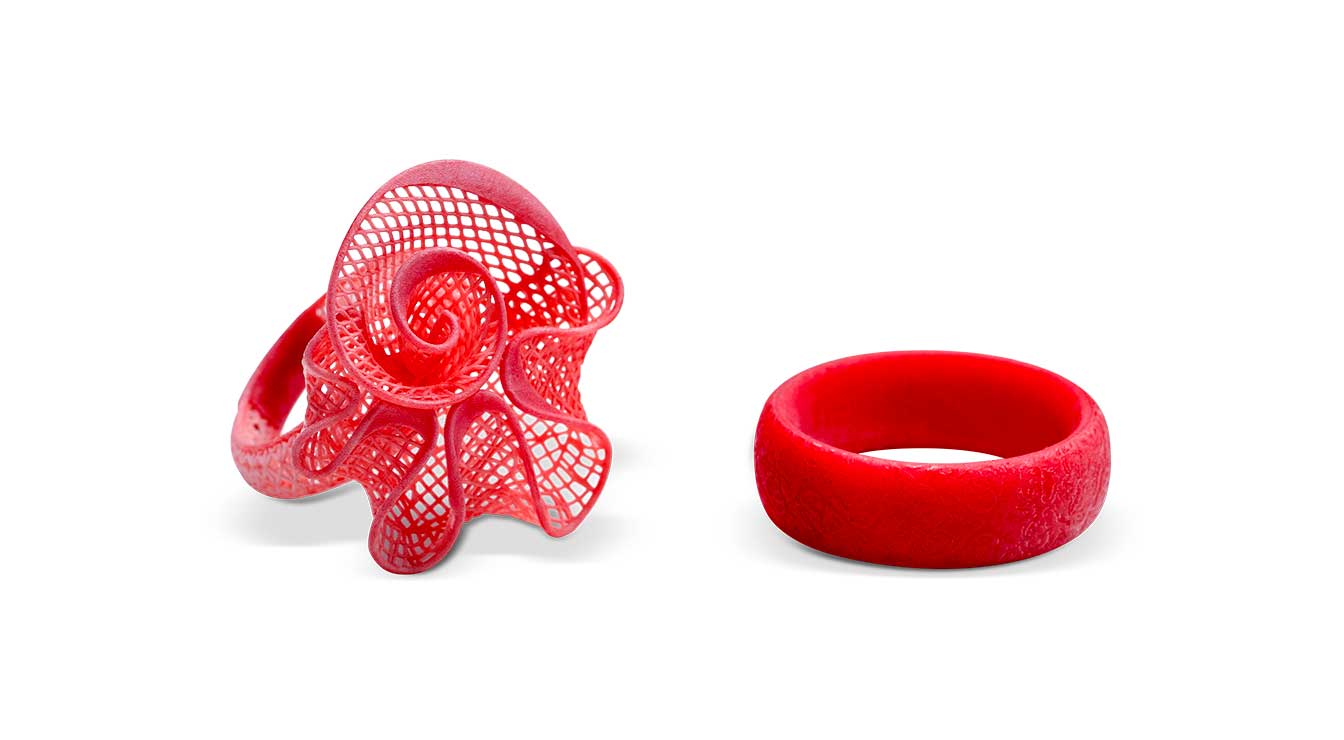 100% wax, ideal for making strong, flexible, precise and accurate casting patterns.
VisiJet Wax Jewel Red (MJP) is particularly suitable when reproducing elements of small size, with fine mesh wefts of less than 1 mm, micropavé, as well as for more complex projects that feature varieties of thicknesses or for models with set stones.
VisiJet M2 CAST (MJP)
VisiJet M2 Cast (MJP) material is 100 percent wax ideal for making patterns for casting precise and accurate metal parts.
VisiJet M2 CAST is a material for reliable performance and results in lost-wax casting applications. Its high-contrast deep purple color allows easy visualization of fine details.
VisiJet Support Wax Remover (MJP)
MJP post-processing material for wax models.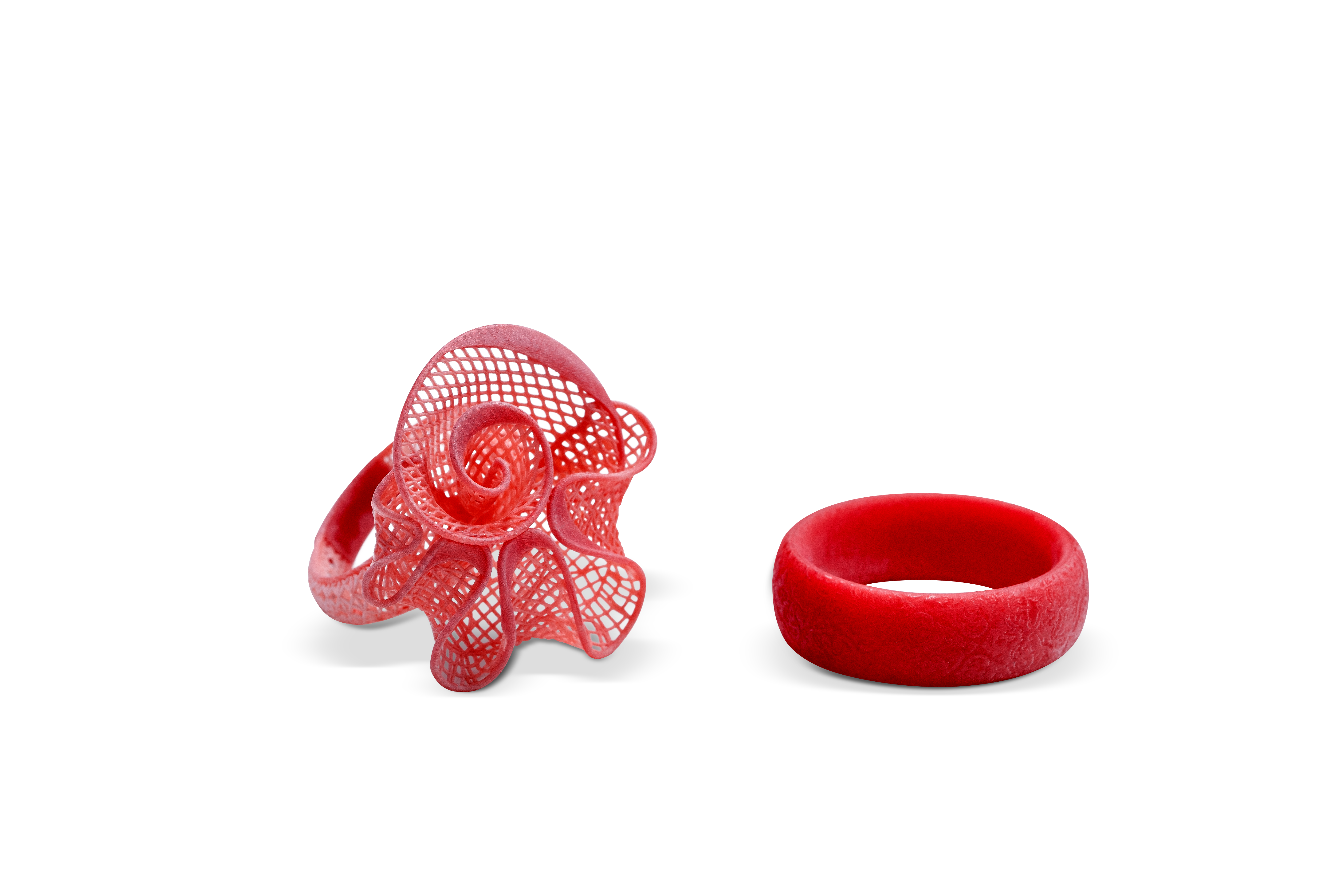 Prototyping
Verify and optimize your design to achieve a product that is perfect in every aspect. 3D printing enables extremely fast, easy and cost-effective production of high-quality prototypes, which are essential for experimenting with alternatives or verifying every functional, aesthetic and design aspect, avoiding slowdowns and errors.
Production
Creates accurate, repeatable and detailed patterns for jewelry casting. Print with a material that fuses easily and quickly for high-quality jewelry final pieces.
3D Sprint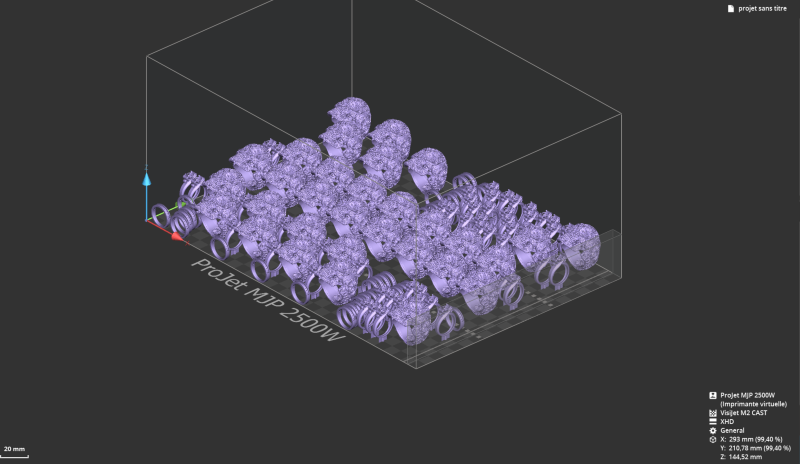 The new 3D Sprint Management Software supplied with the MJP 300W, amplifies the performance of this 3D printer because it enables automatic analysis and repair of files to be printed as well as quick and easy preparation of the printing plate to be made.
MJP 300W: 3D Systems' new jewelry printer for high-resolution models

- Two new print modes (QHD and UHD)
- Improved print resolution on all axes
- Flawless surface quality to minimize need and time for subsequent processing
- Ability to print particularly complex designs that would otherwise be impossible to polish.
- The broader print mode options of the MJP 300W 3D printer optimize quality based on various design styles and jewelry types.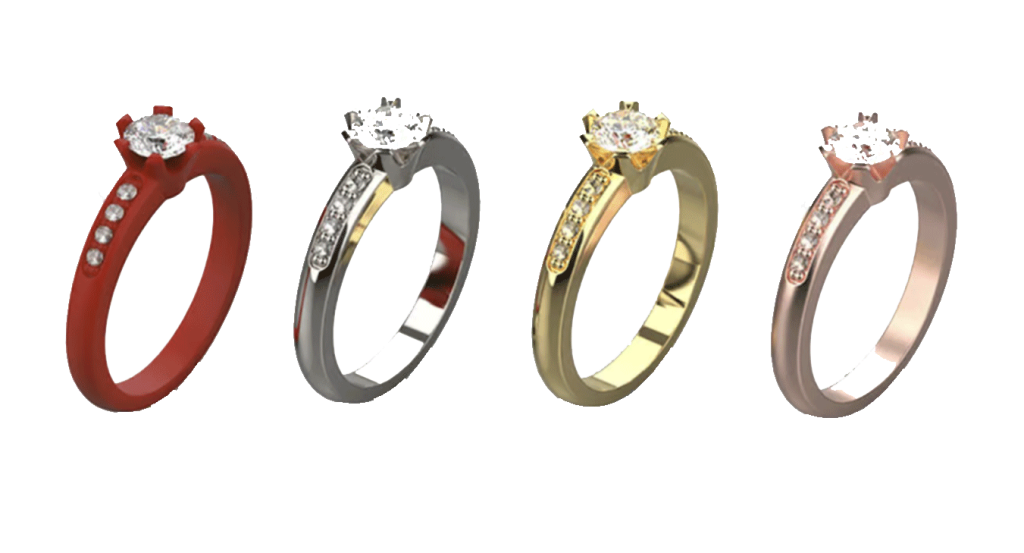 High productivity of lost-wax casting jewelry models
The MJP 300 W prints pure wax jewelry models of high quality and precision, then integrates seamlessly with traditional investment casting processes. Thanks to the high printing speed of the UHD mode and the large build volume, small batches of patterns or large volume prints can be produced in a few hours.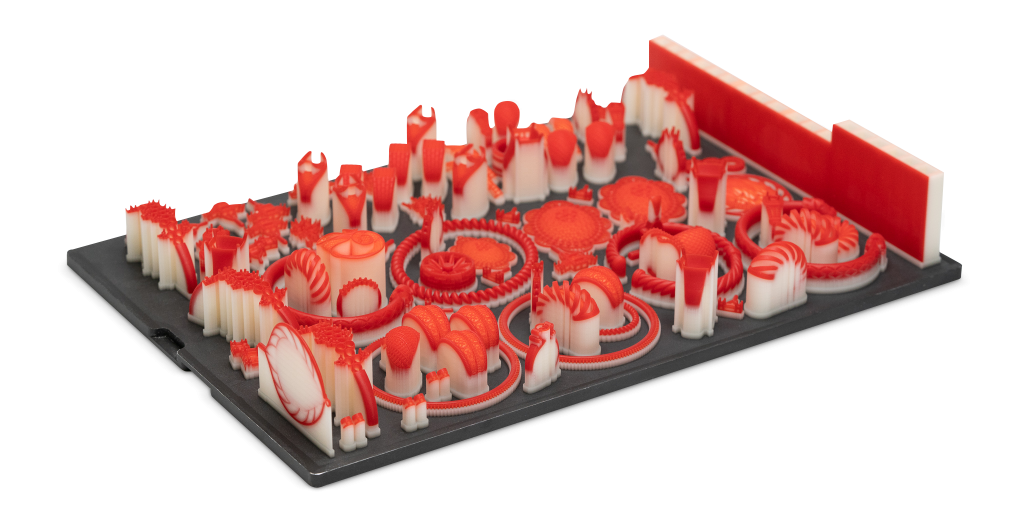 Unprecedented design freedom and improved surface finish
The QHD printing mode improves resolution on all axes. This results in parts of impeccable quality, with excellent surface finish and minimized post-processing time. This mode offers the possibility of making those jewelry pieces that would be difficult or impossible to polish.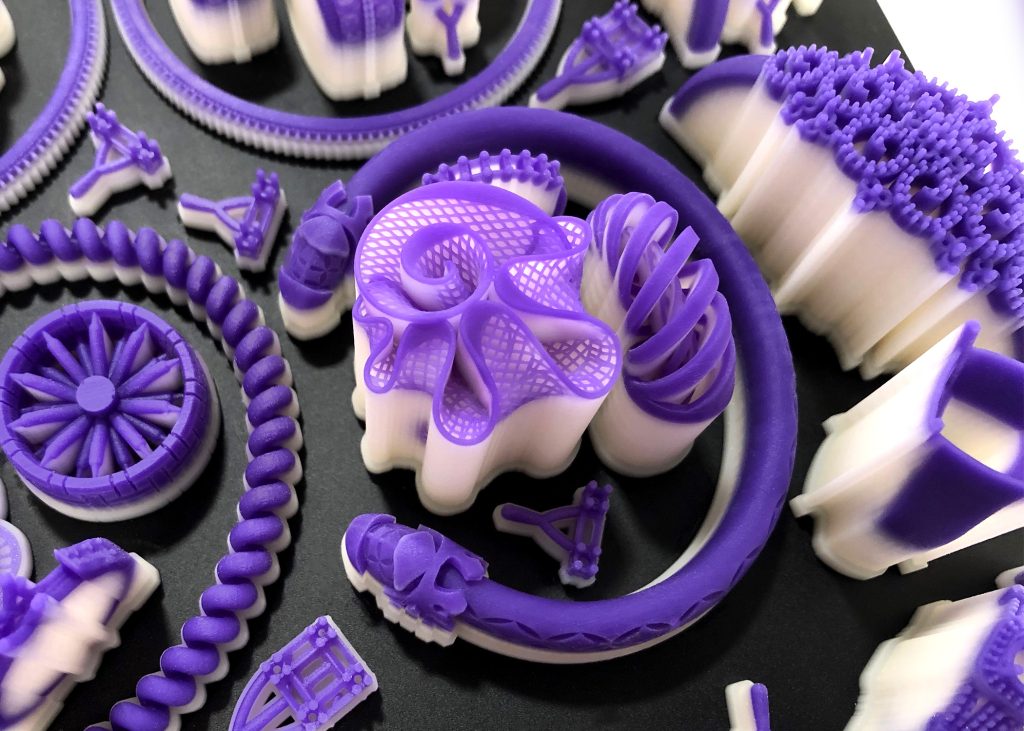 Perfect fusion with Visijet materials
MJP 300W uses VisiJet® 100% wax materials to produce high-quality, flexible and durable jewelry models. These waxes from 3D Systems are designed for reliable, consistent results and complement traditional casting systems.
VisiJet® materials melt like regular casting waxes, with zero ash residue.
They are distinguished by their strength, making them ideal for handling and making models of complex elements. The high-contrast color makes it easy to visualize the finest details.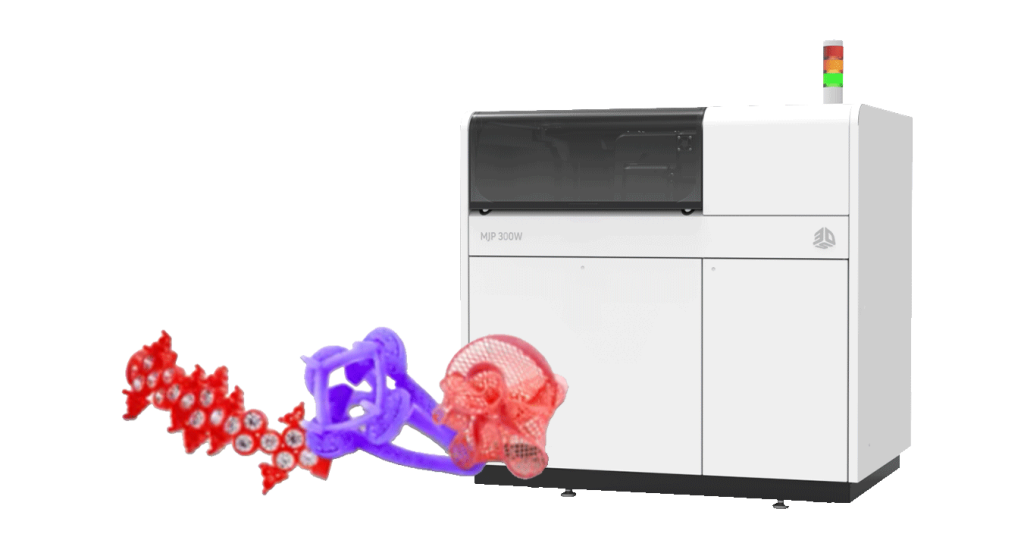 New VisiJet® Wax Jewel Ruby Material
100% pure, flexible, dimensionally stable wax even in high temperature environments. This allows precision detailing to be maintained even for highly complex jewelry, minimizing the risk of breakage or deformation.
VisiJet® Wax Jewel Ruby allows stones to be pre-set, thus accelerating the production of final pieces.
Want to learn more about MJP 300W, the ultimate jewelry wax printer?
Write to us for more information about the best ultra-resolution, multi-option jewelry printer.
Learn more about MJP 300W