Xip Pro
The fastest and highest resolution resin 3D printer for end-use parts
XiP Pro is an industrial resin 3D printer that offers maximum productivity at the lowest operating cost. 1. High speed 2. High working volume 3. High surface quality 4. Wide range of materials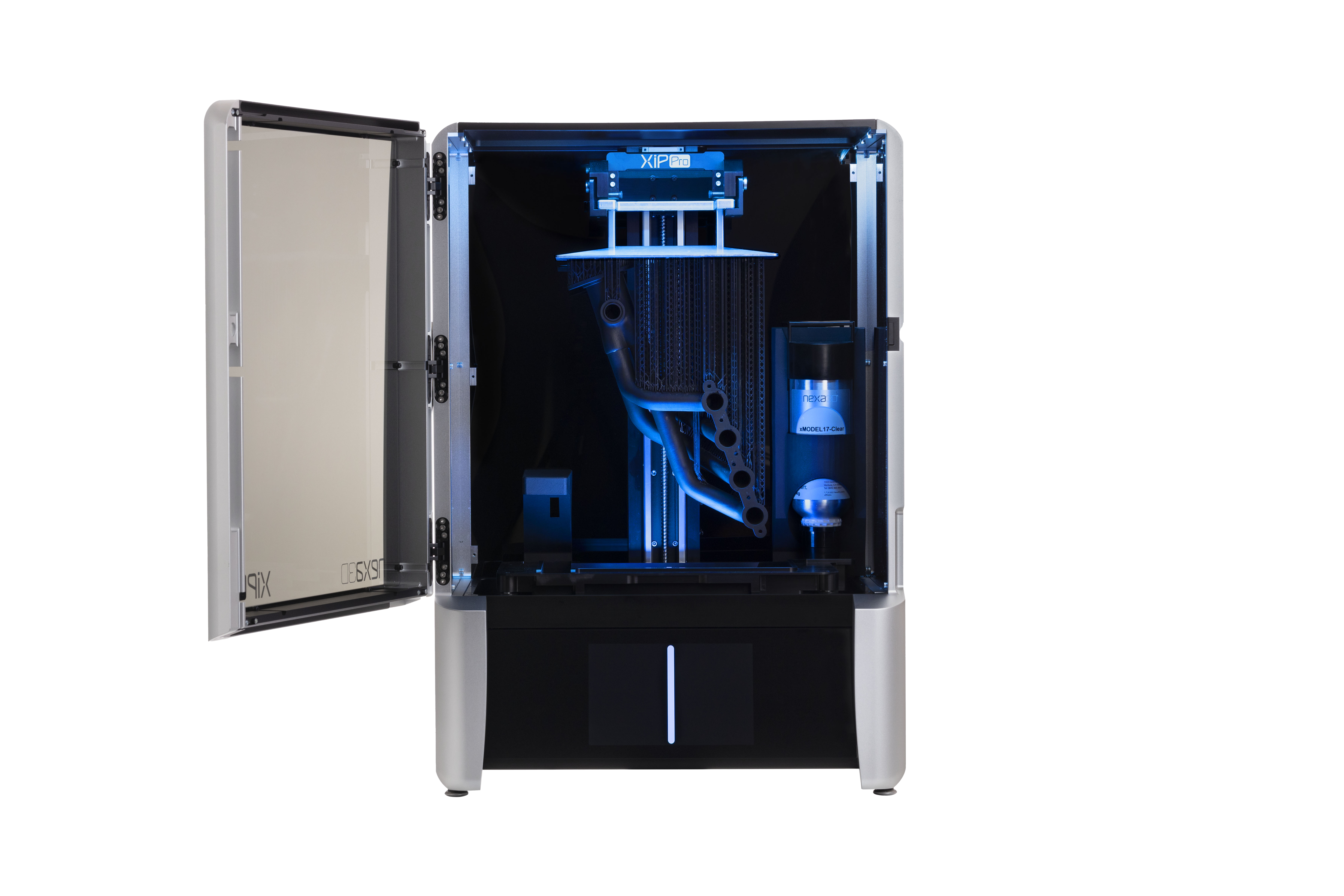 Volumen de impresión

292 x 163 x 410 mm

Software

NexaXPro

Sistema abierto

SI
xABS3843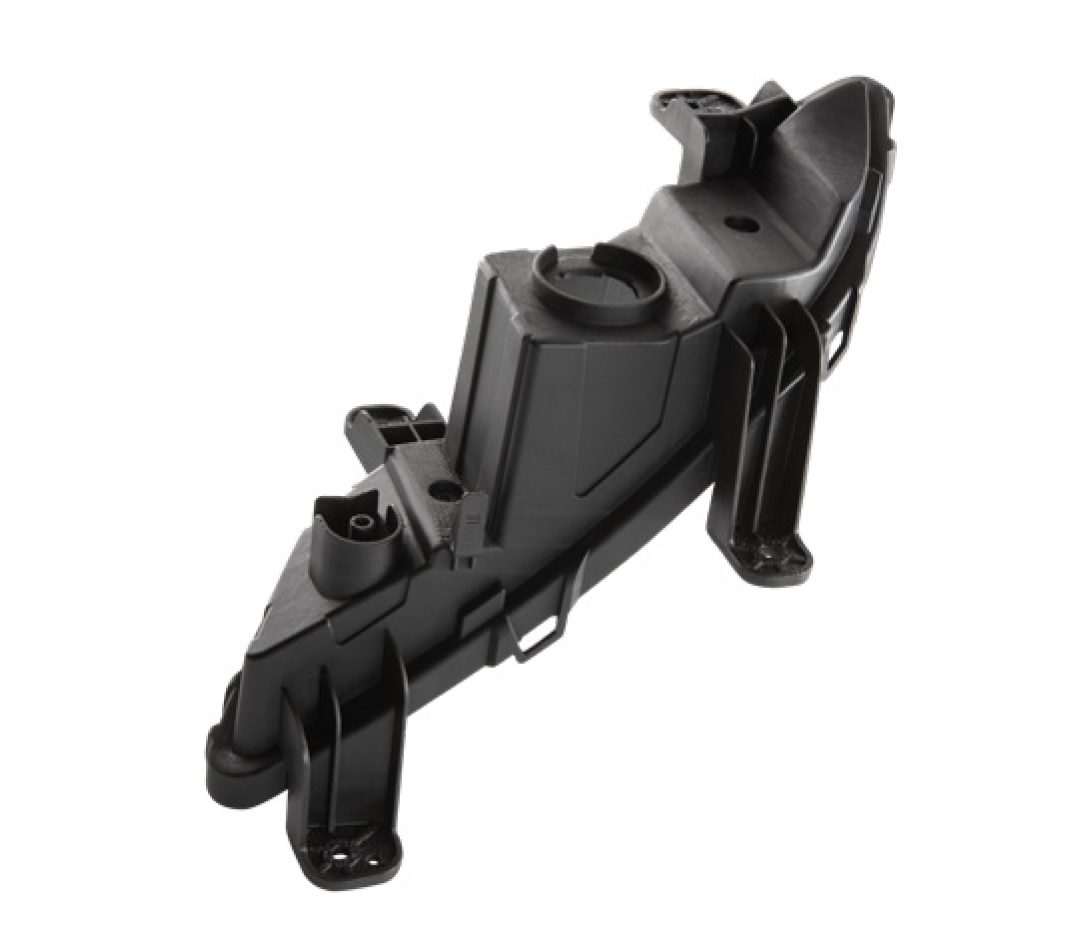 Strong and durable material with the look of black injection-molded ABS.
A high-performance, high-modulus material that boasts excellent flexural and tensile physical properties with a relatively high degree of elongation. It has high green strength and good flame deflection temperature, enabling it to mold accurately and be used in a wide range of applications. It has been tested under outdoor QUV (ASTM G-154) weathering conditions for 800 hours with less than 15 percent change in tensile and IZOD impact properties.
Features
- ABS-like stiffness
- Strong and durable
- High level of detail
Use
- Design verification models - Functional prototypes
- Snap-on assembly
- Templates and fixtures
- Templates
- End-use parts
- Good weathering performance
Manufacturing partners
Henkel
xCE-Black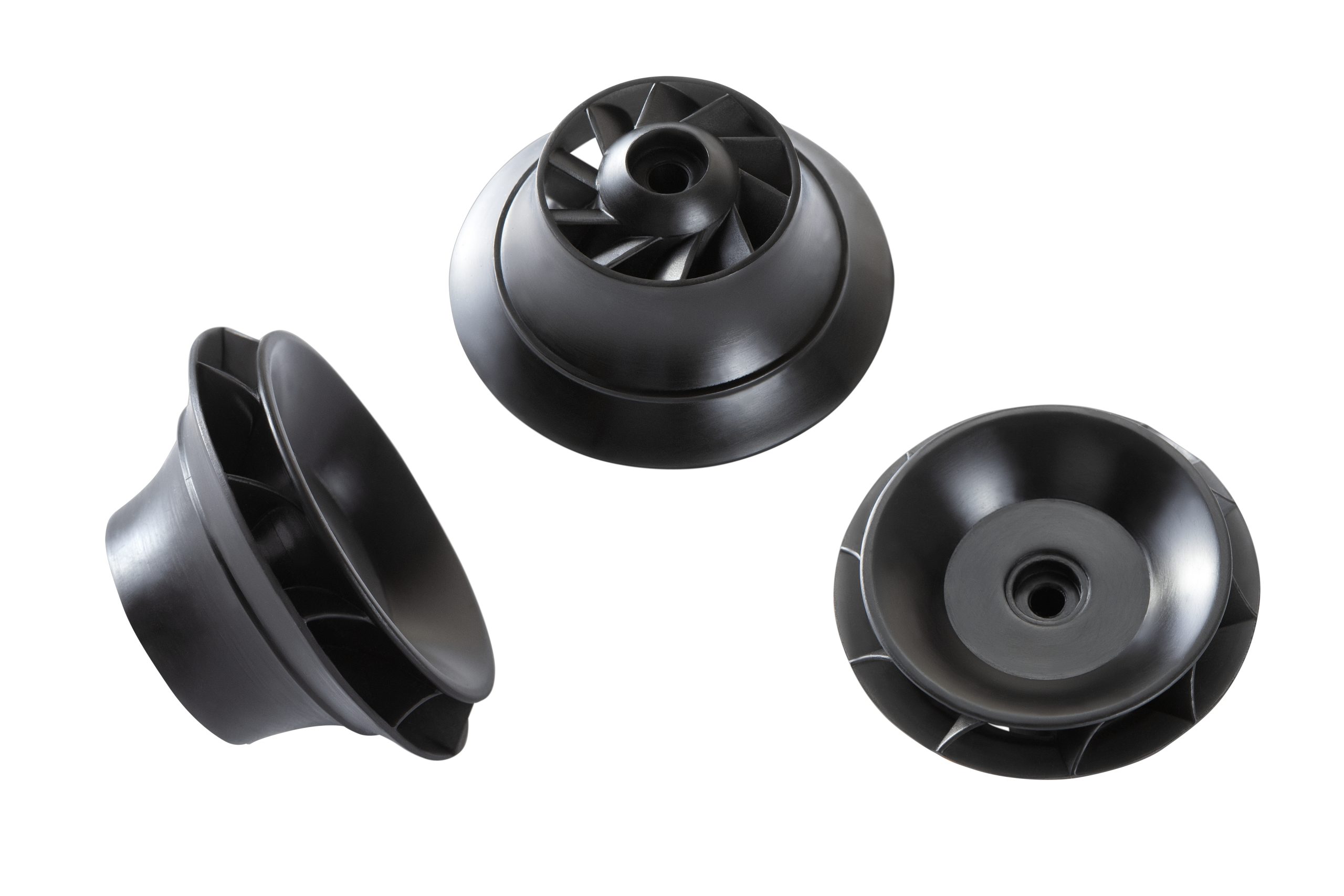 High-rigidity, temperature-resistant material with the aesthetic and environmental longevity characteristics of injection-molded nylon, polyester, polyamides, and polyimides. xCE is proven for the production of parts exposed to sun, moisture and heat.
Features
- High stiffness of plastic - High temperature
- Durable, chemical resistant
Use
- Functional prototypes subjected to higher temperature testing
- Low-volume injection molding inserts for low-temperature plastics
- End-use parts
xCERAMIC3280
xCERAMIC3280 is a ceramic composite resin for rigid parts with a high flame deflection temperature and excellent tensile modulus at some of the highest speed of any material class. The new xCERAMIC3280 resin is the perfect choice for tooling applications, wind tunnel test models, and products that require a ceramic appearance and finish.
Features
- High heat deflection - High-speed printing
- Very high stiffness
- Ceramic look and feel
Uses
- Equipment
- Wind tunnel models
Production partners
BASF Forward AM
xFLEX402-Black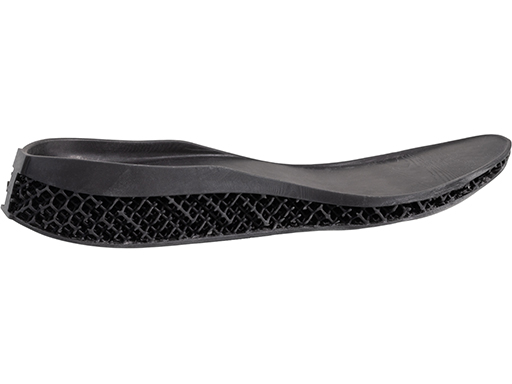 xFLEX402 is a flexible black material with shore 76A durometer, high elongation at break and excellent tensile strength, ideal for functional prototyping applications of elastomeric components and production parts.
Features
- Compact rubber type
- High elongation at break
Use
- Functional prototyping
- Rubber-like production parts
Production partners
Henkel
xFLEX475 - Black, White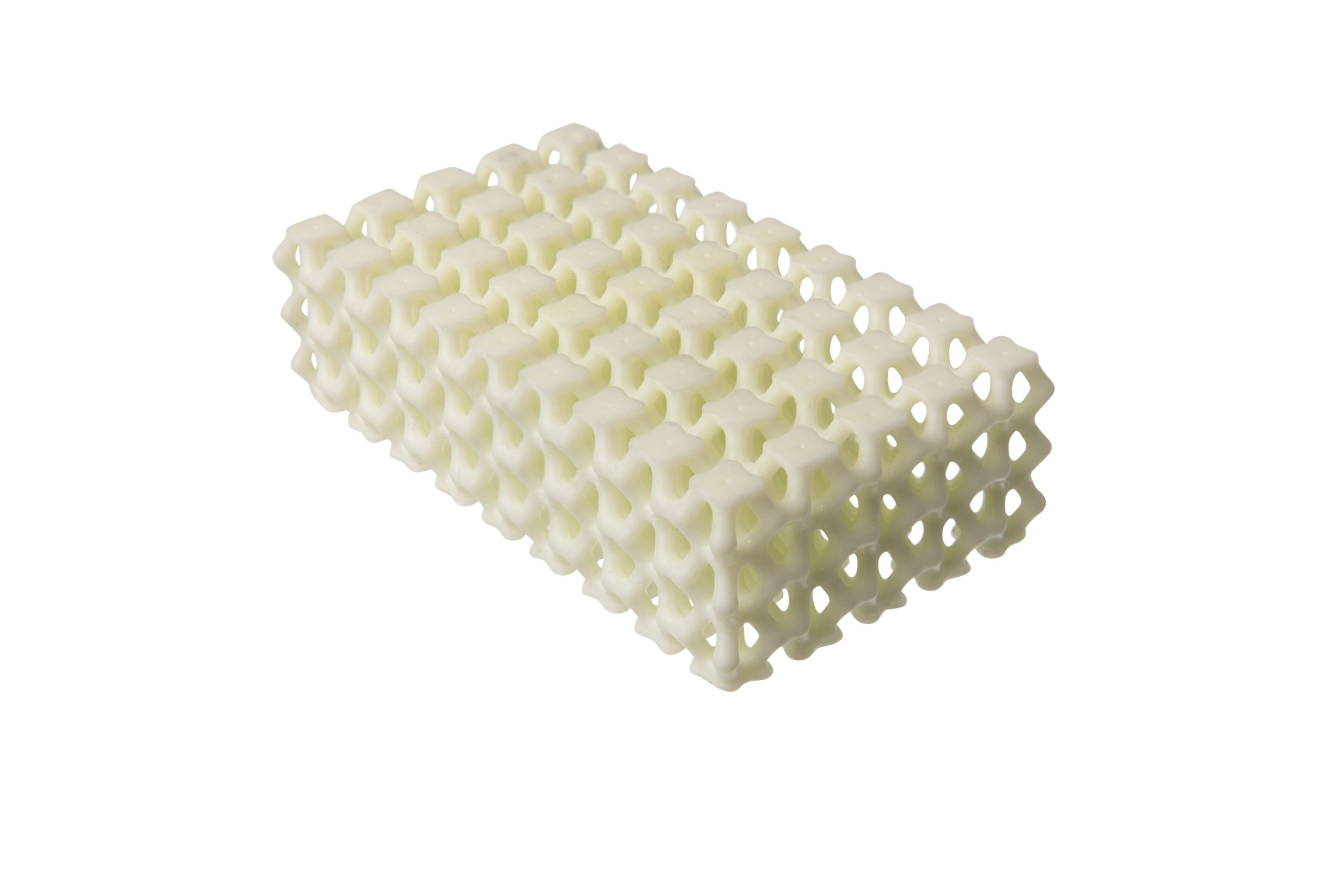 A medium-soft rubber-like material that cures with a soft, elastomeric structure. Customers can use this industrial strength material in applications requiring resilience, elasticity, and tear resistance, such as pipes and manifolds, handles and grips, gaskets and seals, or midsoles of sportswear and footwear. This material also boasts an impressive elongation at break of 150%, excellent energy return of up to 50%, and resistance to most solvents.
Features
- Soft and elastic
- Single-component with low viscosity
Use
- Elastomeric resilience, snap back and tear resistance applications
Manufacturing partners
Henkel
xMODEL 15 - White, Gray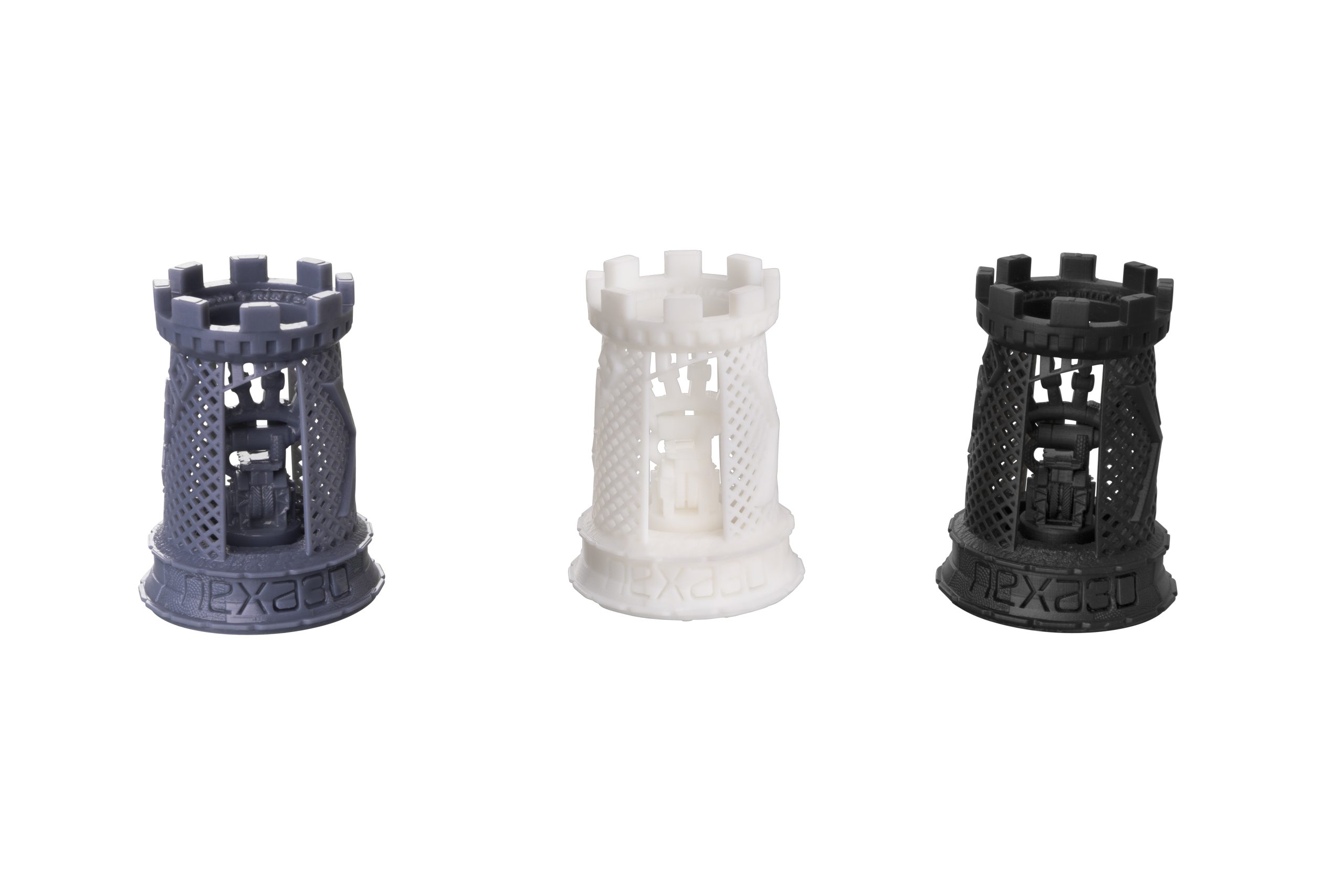 xMODEL15: an affordable modeling material that offers excellent speed, productivity and surface finish quality. For those looking for superior finishes, xMODEL15 is suitable for polishing, painting and even plating. Best of all, xMODEL15 is derived from plant-based materials, has little odor, and can be easily cleaned with water and light brushing.
Features
- Detailed details
- Smooth surface finish
- Economical
Use
- Visual models and prototypes
- Multi-iteration prototyping
xMODEL17-Clear
xMODEL17-Clear: rigid and durable modeling material with enhanced transparency, perfect for prototyping applications that require precise details and high-quality translucent or transparent surface finishes.
Features
- High optical transparency finishes
- Precise details
- Smooth surface finish
- Economical
Use
- Illumination
- Prototyping optics
xPEEK147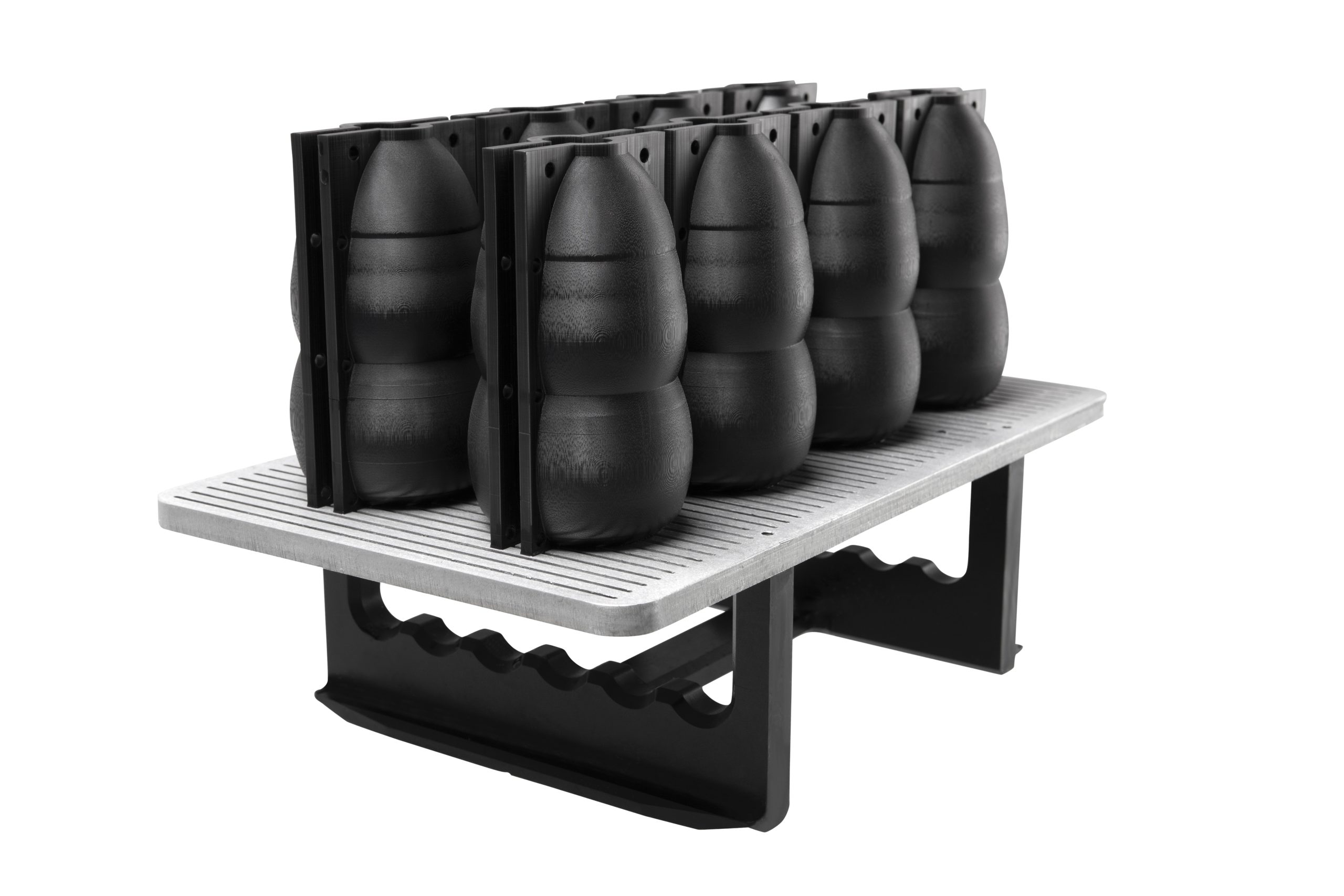 A stiff, heat-resistant black material with an HDT of 230°C similar to that of many PAEK thermoplastics such as PEEK. It exhibits excellent long-term stability at temperatures above 100°C, making it suitable for prototypes and end-use parts subjected to high temperatures and rapid molds for plastic molding.
Features
- High flame deflection temperature
- High stiffness with good dimensional stability
- Good surface finish
Use
- High-performance prototypes or end-use parts requiring high temperature capability and long-term thermal stability
- Tools and molds requiring good surface finish and long-term thermal stability >125°C
Manufacturing partners
Henkel
xPP405-Black
xPRO410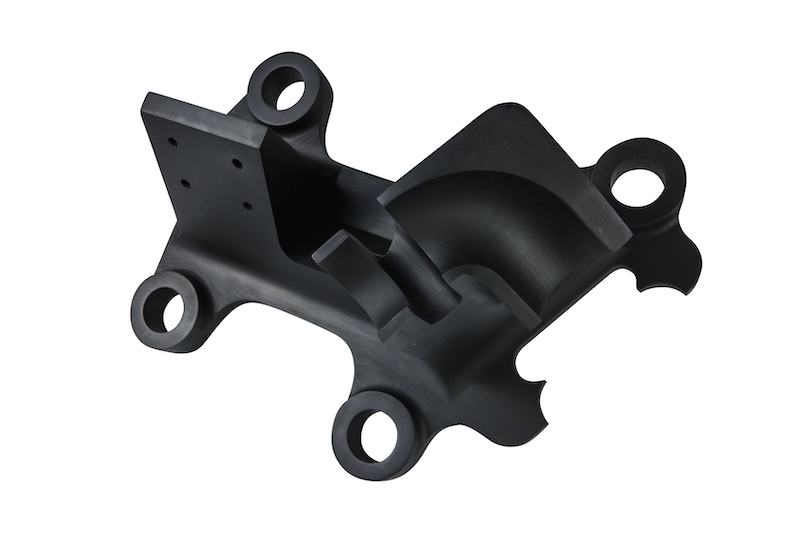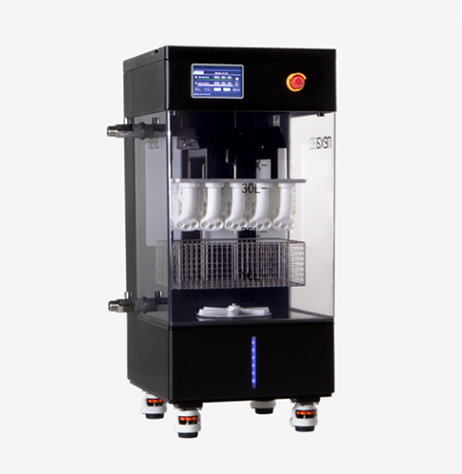 XWASH
Accommodates the build volume of XiP Pro and NXE400Pro, accepting up to two build plates simultaneously for simplified post-processing workflow.
Variable-speed bidirectional agitation
Adjustable cleaning timer to optimize cleaning times based on part geometry and resin type.
Dedicated drain and fill ports for easy maintenance.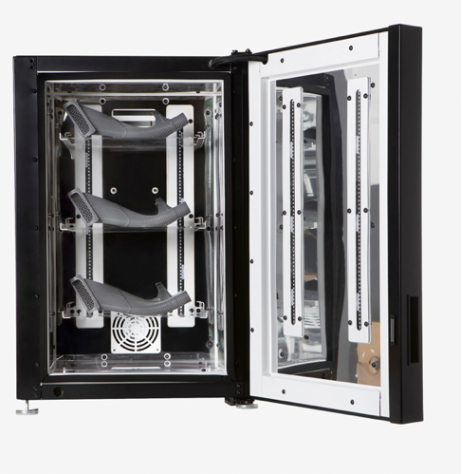 XCURE
Optimizes curing of resin-based parts and ensures consistent dimensional accuracy, solid structural integrity, and stronger molecular structures. Fits parts up to 16 liters in volume.
Can hold up to 3 build plates simultaneously
Dual-wavelength LEDs with UV and thermal treatment in parallel.
XiP Pro is an industrial resin 3D printer that offers maximum productivity at the lowest operating cost
With the highest build volume and printing speed in its class, its unparalleled productivity enables the production of functional prototypes and end-use parts at previously unattainable production costs. Its state-of-the-art, LCD-based VAT photopolymerization process using patented Lubricant Sublayer Photocuring (LSPc) technology offers high precision, excellent dimensional stability, and superb surface quality.
Large production volume
With a build volume of 19.5 l, XiP Pro offers daily throughput equal to that of more than 4 other resin-based industrial printers, allowing you to dramatically change the economics of your 3D printing production, as well as reduce your investment in equipment. With the ability to stack parts, you can optimize each print job by easily stacking smaller parts on top of each other to take full advantage of XiP Pro's entire production volume. From very large parts to many smaller parts, XiP Pro can do it all.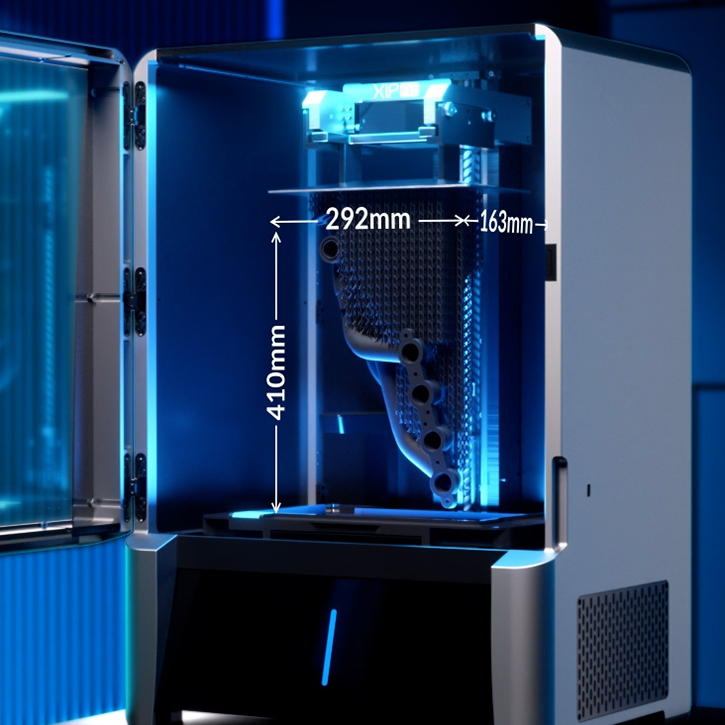 Incredible print speed
With an unmatched printing speed of up to 24 vertical centimeters per hour, XiP Pro can print the equivalent of its entire build volume in less than two hours. Its patented LCD-based LSPc printing technology uses a self-lubricating membrane that enables ultra-high printing speed and unprecedented productivity without sacrificing print quality or surface finish.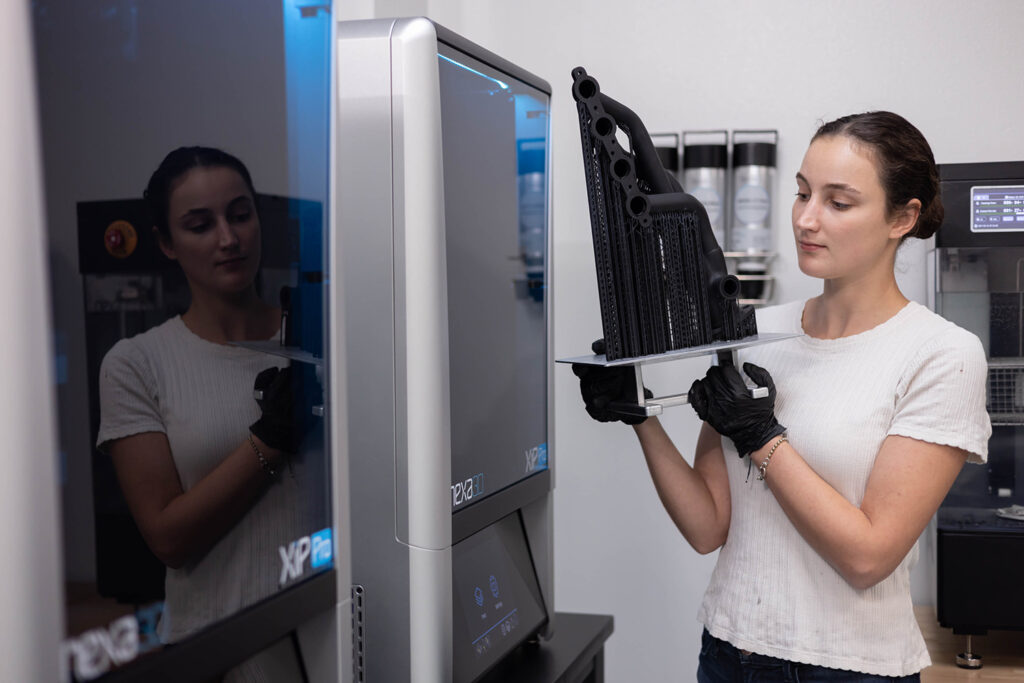 Outstanding accuracy and surface quality
XiP Pro boasts of a state-of-the-art 7K resolution LCD screen with 46 µm pixels and 23 µm sub-pixel resolution. Thanks to anti-aliasing technology, every detail of your design is captured with unparalleled sharpness and accuracy for a stunning and accurate finished product. The improved printability and outstanding first-time success rate are due to the advanced sensor package, adaptive layer-by-layer printing technology, and closed-loop z-phase with auto-homing and residue detection.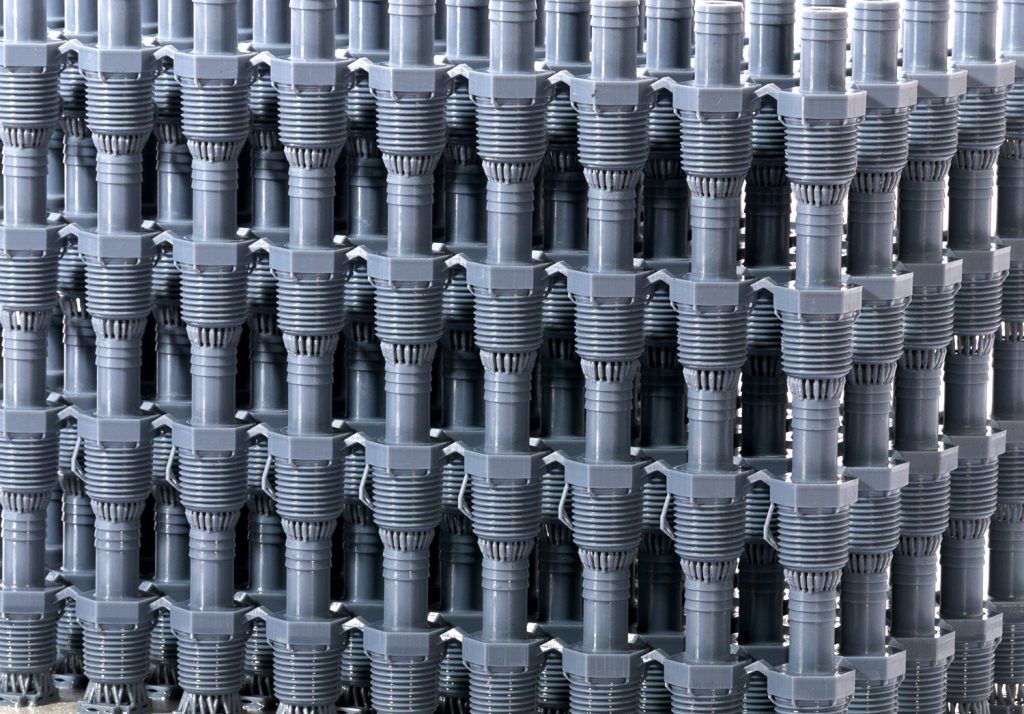 Versatility of materials
With a wide range of high-performance production materials, ranging from tough and durable resins, such as xABS, xPP, and xCE, to elastomeric materials, such as xFLEX475 and xFLEX402, XiP Pro is an open-platform printer, which means that material options are virtually unlimited. Whether building rapid models in transparent resins, prototyping functional parts in engineering materials, or producing end-use components and 3D printed molds using heat-resistant resins such as xPEEK, xCERAMIC or xMOLD, XiP Pro is the most versatile industrial 3D printer on the market.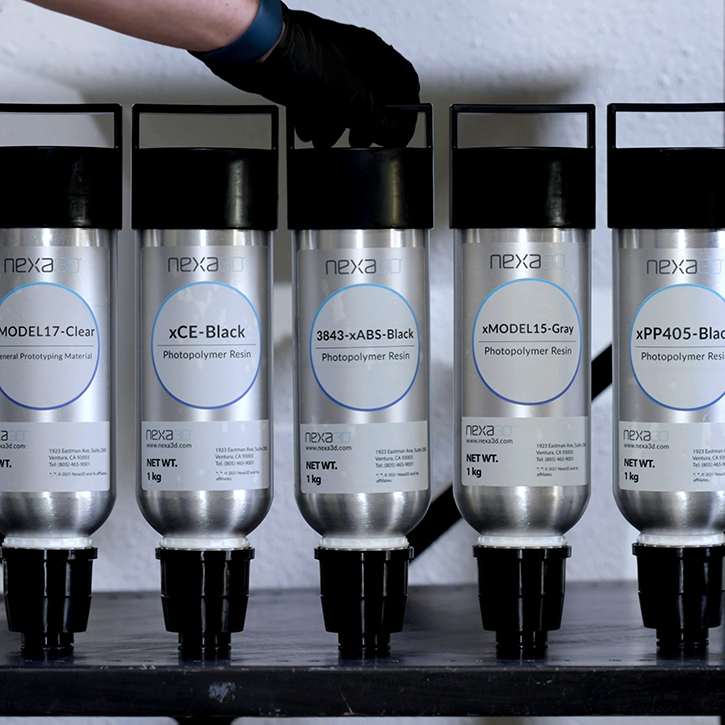 Want to learn more about the fastest and highest resolution resin 3D printer?
Contact us to get more information