3DXpert
The accessible and simple software to customize a file and to get the most out your 3D printer
3DXpert Basic is an integrated software "all-in-one" designed to prepare, optimize and to create CAD 3D models for additive manufacturing. Supporting each phase of the workflow of additive production, from the design to the post-elaboration, 3DXpert Basic simplifies the process to enable a rapid and efficient transformation from a 3D model to a correctly printed part. It has an easy-to-use layout that follows the workflow. With 3DXpert Basic you will be able to: -Edit a file by optimizing a part (orientation, slicing and design for additive manufacturing DfAM) -Customize a component. With textures, bar codes and QR codes, lattice structures -Preparation before the print -Nesting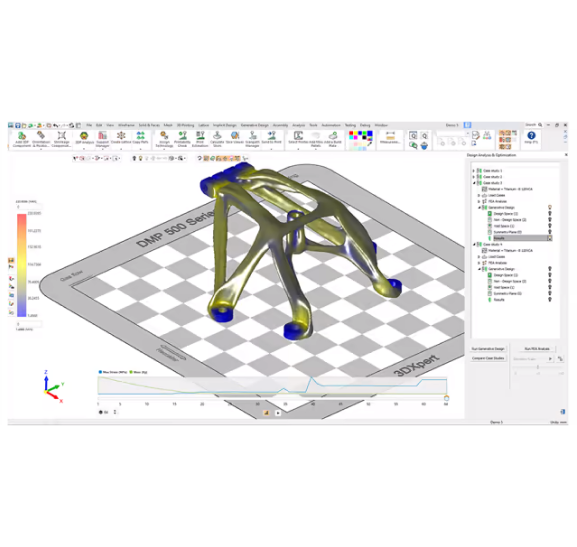 3DXpert Basic
Per ottenere il massimo dalla stampa 3D in pochi clic
Tutti i dettagli di 3DXpert
Prepare, optimize and 3D print high quality parts in record times with a complete and embedded additive production 3D software that optimizes the workflow, starting from design up to the printing process. 
It supports each phase of the workflow of additive production, from the design to the post-elaboration. 3DXpert allows to customize the components with the application of textures in a few clicks. 
Why 3DXpert? 
Obtain prints with high production quality. Prepare the additive production projects to achieve the right object more quickly. 
Optimize the structure of the project. Get the most out of additive manufacturing, reducing the weight and improving the functional properties. 
Reduce the time for designing and production. Simplify the process of preparation and optimization. 
Reduce the cost of production. Reduce the print time, the consumption of material and print failures. 
What is 3DXpert? 
3DXpert supports each phase of the workflow of additive manufacturing from the design to 3D printing. You will be able to optimize the process to pass quickly and efficiently from a 3D CAD file to a 3D printed high quality part. 3DXpert is the best solution to improve the passages from rapid prototyping industrial additive production. 
Simplified workflow, from the design of the print job. It has an intuitive dashboard layout. 
DfAM-based on CAD for additive production. 
Print job preparation – unparalleled optimization for AM.
Communicating application – it supports several CAD software solutions along with several 3D metal and plastic 3D printers. 
What can you do with 3DXpert?  
3DXpert has different functions for the import, positioning, modification, customization, design, advanced simulation, analysis and slicing. 3DXpert is the ideal tool to include innovative assembling methods that reduce the number of parts and offer a higher toughness and efficiency, including an optimized structure and a lower weight. Some typical uses are: 
Creation of supports with optimized structures 

Creation of internal and superficial lattice structures 

Personalization of components by applying textures, texts, bar codes and QR codes 
Design for additive production 
Import native files directly from CAD. Position the part and modify it for an improved printability. Use the Generative Design, the implicit textures, lattice structures and textures to optimize the geometry. 
3DXpert Basic a simple and easy-to-use version to optimize to the most your 3D printing process
Easy-to-use layout

3DXpert Basic has an easy-to-use layout that follows your workflow.
Import of parts
It imports any CAD format, maintains its integrity and analyzes the printability of the project.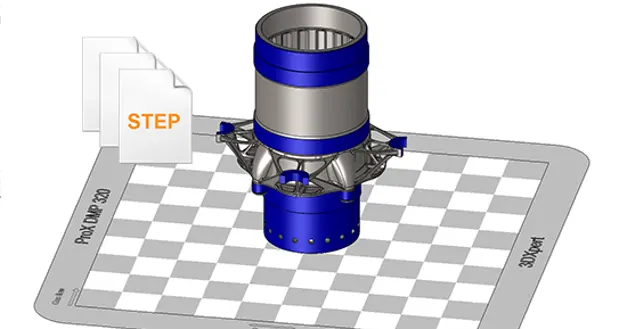 Positioning and modifying
Quick part division
It allows straight cuts, triangle and jigsaw cuts.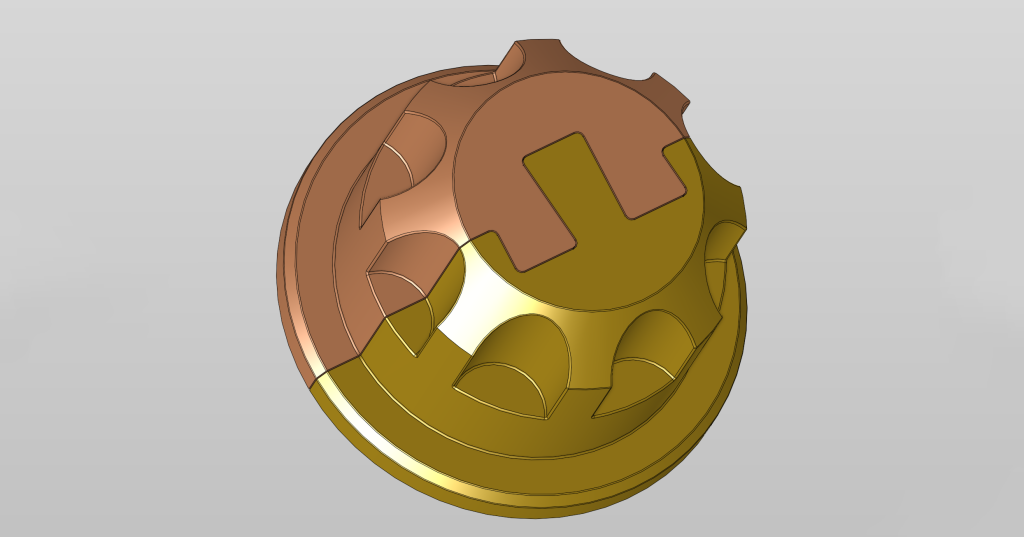 Structure optimization
It allows to choose from a range of lattice structures to optimize the component.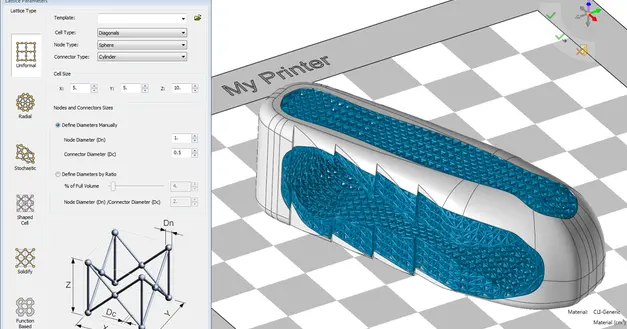 Easy texture application
In a few clicks you can apply any texture, bar code or QR code.
Nesting considering the printer volume
It increases the productivity using the volume of the whole printer.