ECRIMESA Group: maximum profitability in the manufacture of lost-wax molds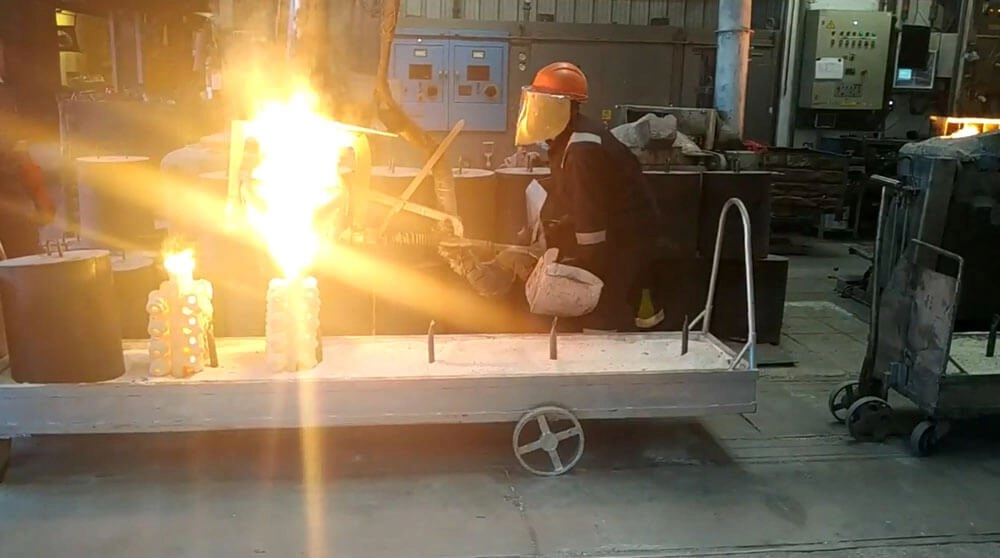 Ecrimesa's experience with 3D printing
Ecrimesa is a company based in Santander, Spain,  that since 1964 manufactures steel and aluminum parts with the most advanced technologies: microfusion, MIM, machining and since 2018 with additive manufacturing by the hand of 3DZ.
They have their own facilities that include technical office, mold workshop, metallurgical and metrology laboratory, as well as heat treatment and machining plant.
Their most recent investments are aimed at automating processes and increasing their production capacity. 3D printing plays a key role in this mission.
The challenge: concept and production validation for an Automotive component
Ecrimesa Group already uses 3D technologies to print prototypes with properties as close as possible to those obtained with MIM technology. They offer customers design studies with prototypes prior to mold manufacturing and accelerate the MIM process through studies on prototypes (sintering positioning, sintering supports, deformation studies, defects, etc.). They also manufacture short series of parts with complex geometry, whose investment in MIM molds is not appropriate due to geometric limitations or its cost.
Production application example: A heat sink for electric crane motors for which it is necessary to validate the concept on which to cast it in a lost wax ceramic mold to obtain the requested part.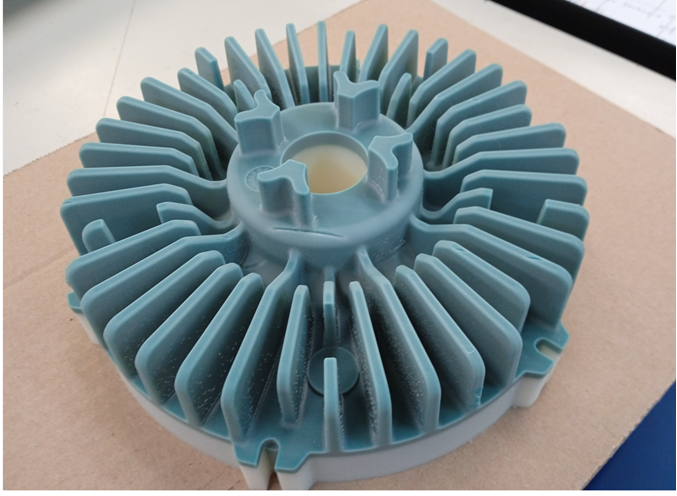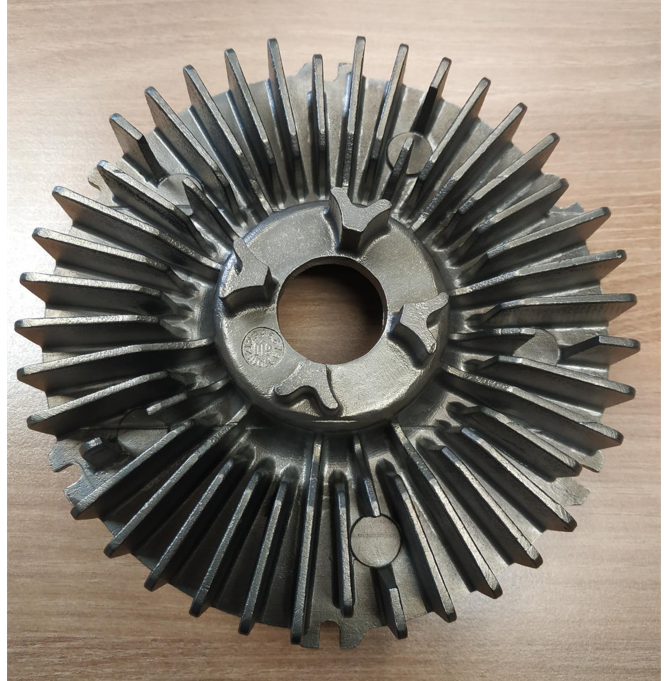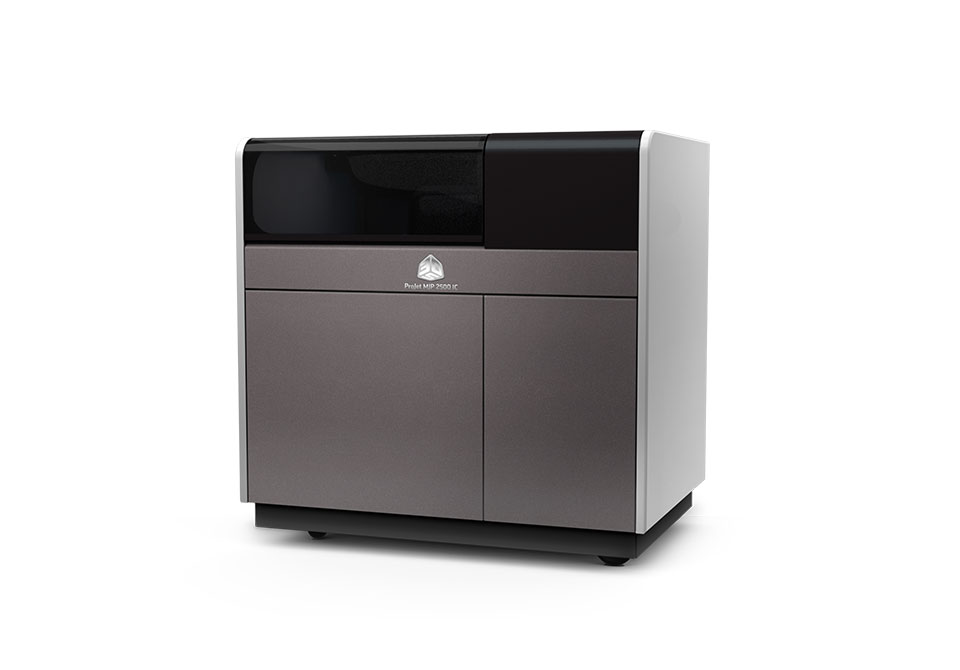 The 3D Solution: The ProJet 2500 IC printer from 3D Systems
When Ecrimesa detected the enormous potential improvement of incorporating 3D printing in its foundry production processes, it contacted 3DZ for a complete consultancy. All kinds of tests are carried out with different brands of which 3DZ is an official distributor; feasibility studies, return on investment, different materials, etc.
"We did a lot of tests, we printed large parts, small parts, cast parts in different ways (…) until we were 100% sure that the ProJet 2500 IC from 3D Systems was the 3D printer that met all the requirements" says Adrián Jiménez, Iberia Sales Director at 3DZ.
Finally, in terms of materials, finish and cost, the ProJet MJP 2500 IC from 3D Systems is the wax 3D printer that they decided to integrate as part of their production process. This allows them to obtain a model quickly for later casting. It is also ideal for iterations and validation of molds before the final molds are available, speeding up the delivery time and subsequent response to the customer.
The material of choice: VisiJet® M2 ICast RealWax™ which offers high quality, accurate patterns and very reliable performance and results. It can be adapted to existing equipment and microfusion processes. This MJP 3D printing material makes it possible to produce hundreds of small and medium-sized patterns in less time and at a lower manufacturing and running cost than with traditional injection molding tools.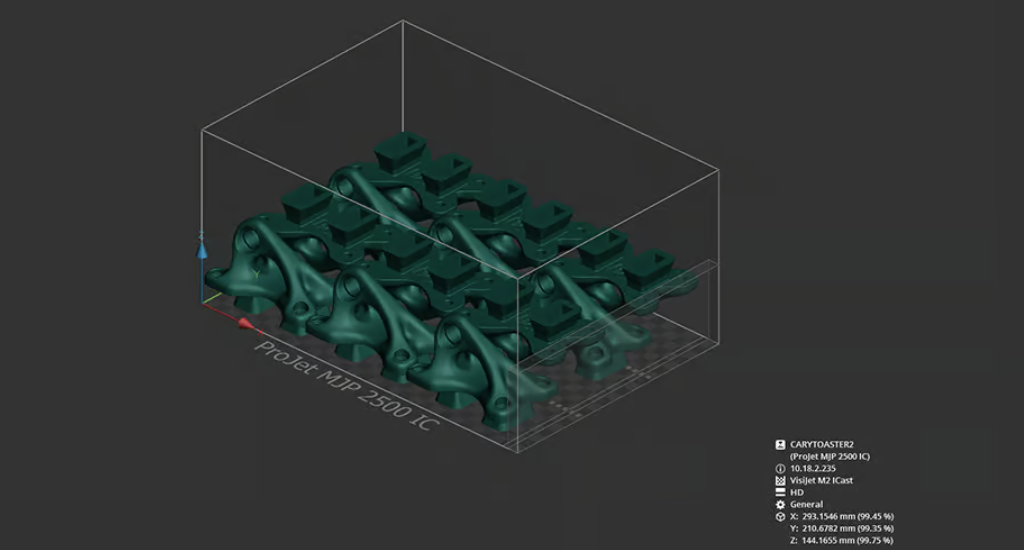 3D Sprint, the exclusive 3D Systems software
At Ecrimesa they optimize their workflow from the initial file to the production of the pattern with the software 3D Sprint® . They prepare and manage the additive manufacturing process, a high printing speed without supervision and a defined and controlled post-processing methodology. The ProJect MJP 2500 IC 3D printer's ease of use and reliable processes ensure optimal performance and better results.
In the case application example
6-7 WEEKS OF TIME SAVINGS
They tell you themselves!
Do you want to see the full video?
Do you want to see the full video?
3DZ, an expert partner
At 3DZ we are expert distributors in 3D printing and 3D scanning of the best brands in the market. We support companies in choosing the technology and materials that best suit their specific needs. Contact us: our 3D printing and 3D scanning experts are at your disposal.
Contact Us