From the prototype to the finished piece in metal with 3D printing
DZ Metalcolor is a Vicenza-based company that deals with industrial powder coating and mechanical processing, in particular cutting, bending and welding of sheet metal. Matteo Dal Zotto, owner of DZ Metalcolor, speaks together with his father Camillo. "We have always considered investing in the constant development of the company as a priority. We want to … Continued
DZ Metalcolor is a Vicenza-based company that deals with industrial powder coating and mechanical processing, in particular cutting, bending and welding of sheet metal.
Matteo Dal Zotto, owner of DZ Metalcolor, speaks together with his father Camillo. "We have always considered investing in the constant development of the company as a priority. We want to keep up with the times and always offer our customers timely answers ".
Matteo tells:
""We started to consider 3D printing with the aim of developing and producing not only our prototypes but also the molds internally, with the aim of internally developing and producing not only our prototypes but also the molds. We wanted to get rid of the need to entrust these processes to external suppliers ""
Needs
DZ Metalcolor customers come from the most varied sectors of activity, from furniture to construction, from electronics to plumbing and heating, with specific and very different requests.
This means that, in order to be competitive, this company must offer flexibility and be able to propose customized solutions in a short time.
3DZ consultancy
"We therefore turned to 3DZ, which is a reseller of various brands with different 3D printing technologies. Their consultant, Bruno Bibo, guided us in choosing the technology and then the printer that best suits our business needs "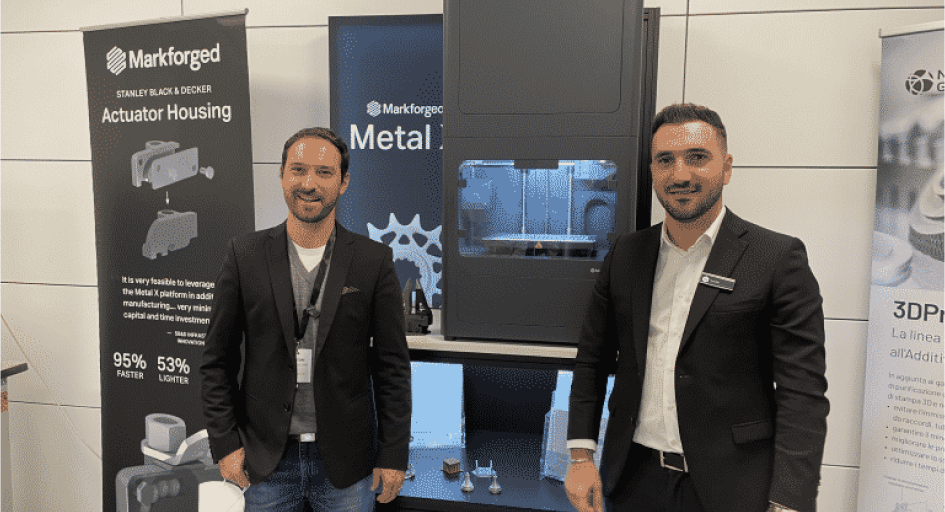 The solution for making prototypes
We purchased an Onyx One printer to quickly and independently produce the parts for our customers to check. " Onyx One is a printer with FFF (Fused Filament Fabrication) technology to print accurate and resistant Onyx parts and at the same time with excellent surface quality
scopri Onyx One
The solution for printing the final pieces in metal
"Once approved", adds Dal Zotto, "we move on to the realization of the metal piece with the Metal X printer". Metal X is Markforged's metal 3D printer. This complete printing solution allows you to go from design to finished piece in less than 24 hours.
"We were pleasantly surprised by the ease of use of Metal X: it is an intuitive machine, suitable for the production of fully functional metal parts also for industrial applications. Print media can be removed easily. "
Creating customized pieces in-house thanks to 3D printing
Examples
1

One of our designer customers needed a limited number of handles treated with special paints. In consideration of the very small quantity, we decided to produce them completely in the company, without resorting to subcontractors, from the testing phase to the finished product. Making everything internally turned out to be easier, faster and less expensive

2

Another customer needed small batches with a certain radius: commissioning them externally to third parties would have involved too long time and high costs. We then printed the prototypes with Onyx on which to carry out all the necessary tests, adapting and improving the prototype as needed. Later, we printed the final piece in metal, again within the company, with our Metal X

3

3D printing has allowed us to create pieces with full and empty spaces as well as pieces with perfect thread joints. We designed and then made prototypes of punches and the relative matrix to then have the molds made by an external supplier when, however, we already had the finished piece in hand. We can therefore say that thanks to additive manufacturing, the projects we follow now begin, develop and end within the company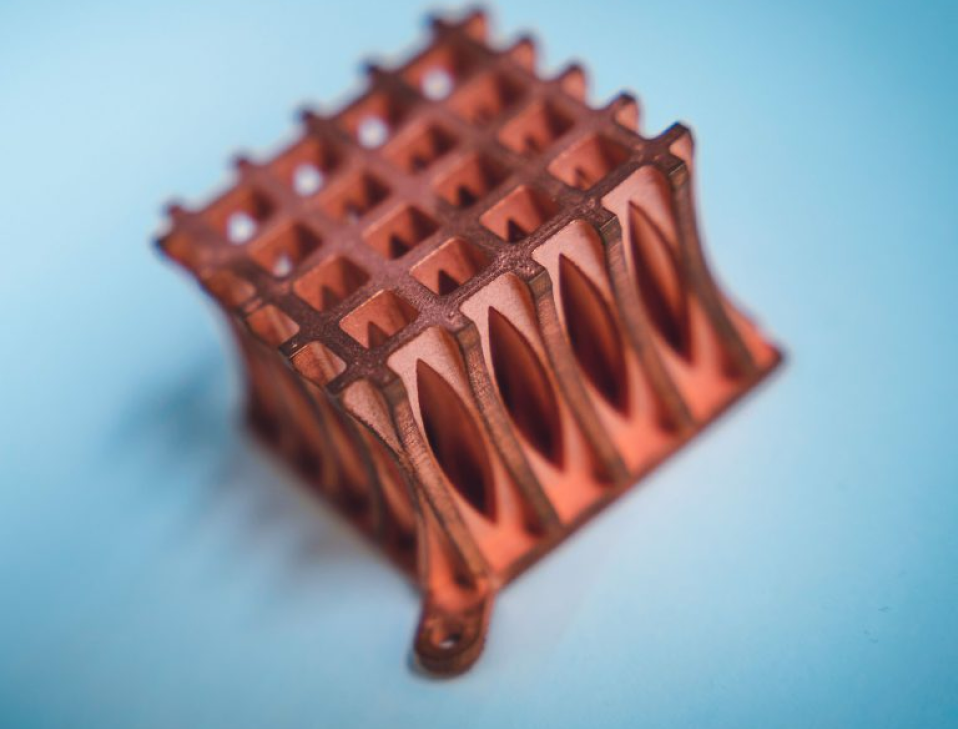 Specific print materials
Copper
DZ Metalcolor also collaborates with the University of Padua and Vicenza, in particular for copper wire prints, obtaining excellent results. Pure copper has excellent thermal and electrical conductivity and is used for automotive and electronic applications. Usually it is an expensive and demanding material to work with, but with Metal X even the printing process with pure copper is quick and easy.
With its skills, since 1982 3DZ Metalcolor has been helping its customers to realize various ideas by indicating the simplest way to arrive at the final result. Starting from an STL file or a sketch, it creates prototypes or replicas, but also tools or parts of equipment, carrying out, if required, the painting post-treatment.
3DZ expert partner
3DZ is a reseller of 3D printers and scanners with 10 years of experience, during which time we have installed over 2000 printers. The range of products we have selected includes various printing technologies and numerous technical materials (such as copper, composite materials that can be reinforced with continuous fibers, materials resistant to high temperatures, ESD, flame retardants, etc.): this allows us to propose the solution. more suitable for the specific application to be created. Thanks to our 5 offices, we also offer technical assistance throughout Italy. Want to learn more about introducing additive manufacturing to your business? Contact us for a free consultation.