TWONAV: inhouse manufacturing of final part for GPS

Two Nav's experience with 3D printing
CompeGPS Team S.L., better known as TwoNav, has been offering customized geolocation solutions since 2001. These local and proximity producers from Catalunya, customize their solutions to professional customers by adapting their products to the specific needs of each of them. 3D printing plays a fundamental role in this process.

The challenge: low production volumes for new products and constant product upgrades
Among other devices, TwoNav manufactures GPS outdoor devices. This type of product, so closely linked to cutting-edge technologies and professional activities, is subject to the demands of a market that requires constant updating in all senses.
TwoNav detects this and other advantages in 3D printing and about 2019 contacts 3DZ for a complete consultancy. Their main need: low production volumes for new products and constant product updates.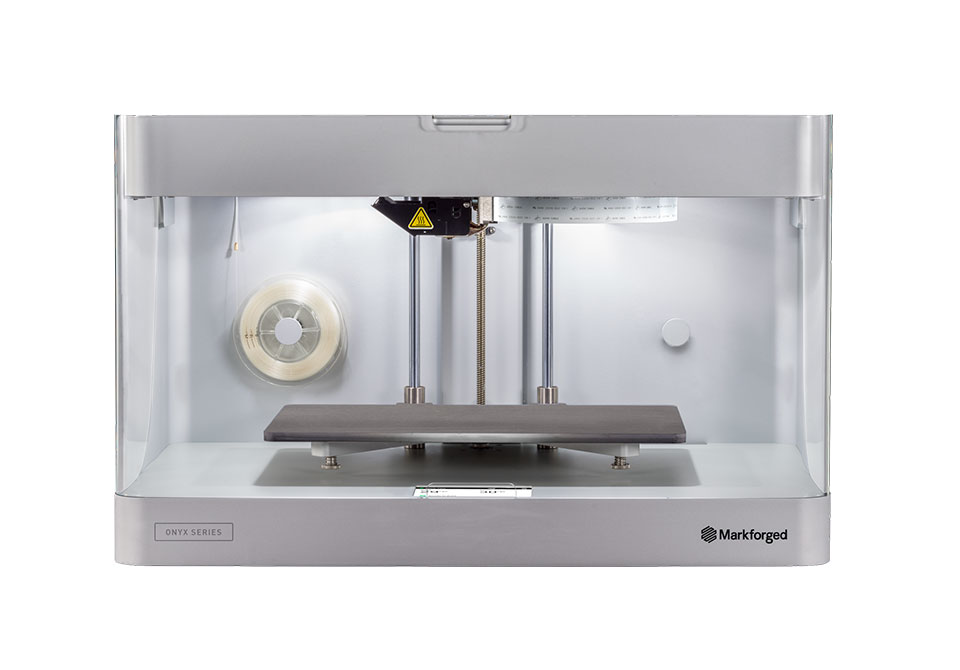 The solution: from 3D printer direct to store
After a previous study and several tests with equipment and materials that could meet the specifications of the products designed by TwoNav, it is concluded that the best entry-level solution is the Markforged 3D printer Onyx Pro.
They acquire a first machine and seeing the results in terms of independence, time, reliability and quality of the 3D printer, they soon acquired two other machines. A small Onyx Pro farm that works 24/7 for the manufacture of final part of GPS devices 100% designed and manufactured in house. Stands, grips, clip-ons, housings, and all kinds of GPS accessories that go from the 3D printer straight to their online store and their customers' stores. TwoNav already has so much production volume that is studying to make the leap to Injection molding.
The most commonly used material is Onyx. Some of the parts that require greater resistance to stress are reinforced with fiberglass.
Adrián Guillamon, TwoNav Operations & Planning Manager
"As local and proximity producers, incorporating Markforged's equipment has meant being able to produce our own final parts in-house, improve surface quality over what we were already doing, greatly increase the required mechanical properties and also the reliability and repeatability of production."
TwoNav APPLICATIONS EXAMPLES
The applications below are printed with Markforged's Onyx One, the only 3D printer on the market designed from the ground up – hardware, software and materials – to create unique, high-performance carbon fiber parts at high temperatures (130°C). It is the most affordable option for creating parts with continuous reinforcements.
ADVANTAGES OF 3D PRINTING FOR TWONAV
1

To be able to produce final parts and improve surface quality.

2

Reduced initial investment for production and rapid market entry.

3

Materials with perfect mechanical properties for the final product.

4

Increased production reliability and repeatability.

5

Total control of production.

6

High flexibility to respond quickly to market needs.
One of Markforged's Onyx Pro printers printing the QuickLock front bike rack with Onyx + fiberglass material.
SOLUTION BRIEF
Markforged's complete additive manufacturing solution:
Eiger (software) and 3 Markforged Onyx Pro printers for printing in Composite + Fiberglass.
3DZ, an expert partner
At 3DZ we are expert distributors in 3D printing and 3D scanning of the best brands in the market. We support companies in choosing the technology and materials that best suit their specific needs. Contact us: our 3D printing and 3D scanning experts are at your disposal.
Contact Us