3D printing: custom solutions for automated assembling and testing
A complete pathway of consulting, targeted solutions and support for 3D prototyping and manufacturing of components for automation of assembly and testing processes.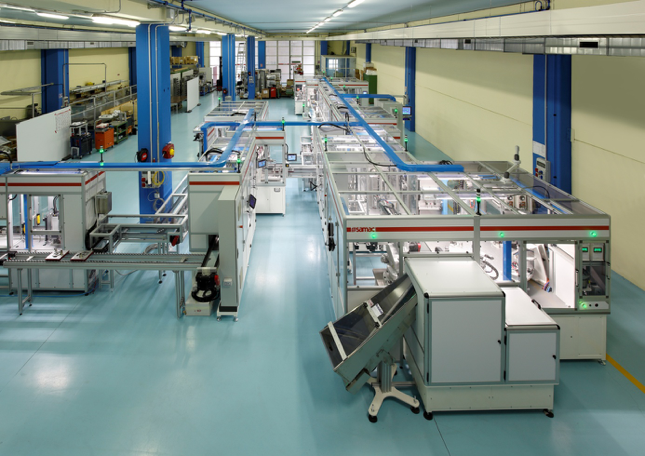 Intro
Samac is a company in the province of Brescia that has been building and engineering machines and systems for the automation of assembly and testing processes since 1975, particularly in the automotive sector. Active globally, Samac collaborates with leading principals in very high-tech sectors, to whom it offers Industry 4.0 solutions.   
In recent years, its successes and important new orders have led the company to increase its workforce and double its production area (to the current 9,000 square meters), while researching new technological solutions capable of optimizing productivity, both at the prototyping and production level.  
Solutions
At the production level, Samac's goal was to eliminate nylon parts that are currently machined and replace them with directly 3D printed parts. With the purchase of Markforged, which offers the possibility of reinforcing parts with carbon fiber, glass or Kevlar, certain applications that previously required the use of aluminum or steel are now also made of composite material.  
Markforged Mark Two
Onyx is a composite material of Nylon and carbon fibers that allows for 3D printed parts that are stronger than traditional Nylon. This material developed by Markforged can be further reinforced with continuous carbon fibers (6 times stronger and 18 times stiffer than Onyx ). For applications where the 3D printed part is to be used in place of the traditionally machined aluminum part.
Mark Two