Space Spider
The most accurate 3D scanner without touch probe for medium and small parts
A new and sophisticated high-definition machine for CAD users and engineers, Artec Space Spider is excellent for capturing mini objects or complex details of big objects with ardent accuracy and dazzling color. A new and sophisticated high-definition machine for CAD users and engineers, Artec Space Spider is excellent for capturing mini objects or complex details of big objects with ardent accuracy and dazzling color.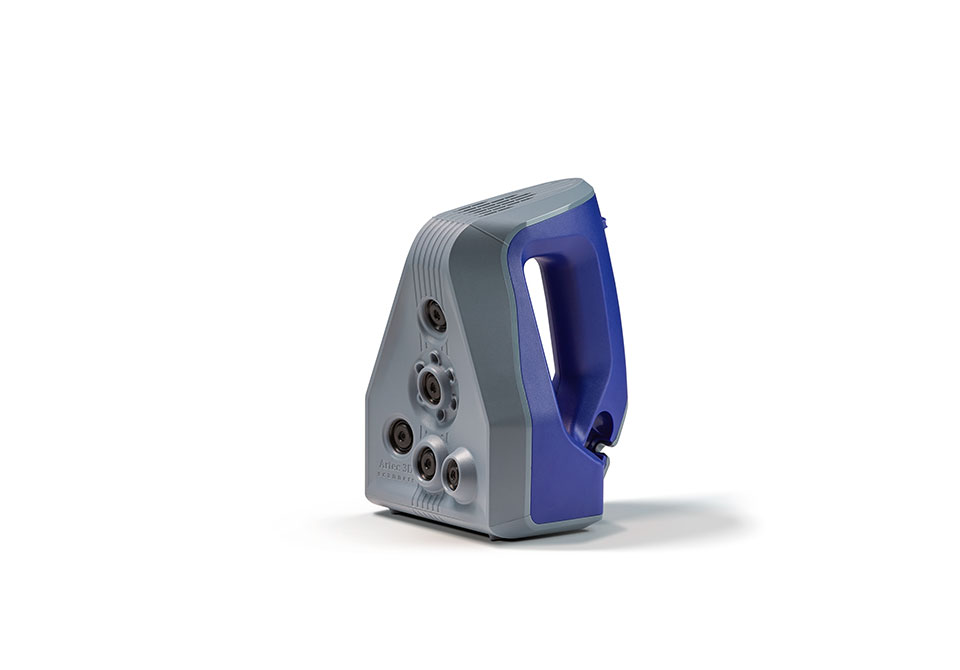 3D point accuracy

0,05 mm

3D resolution

0,1 mm

Accuracy over distance

0,05 mm + 0,3 mm/m

Distance to target

0,2 – 0,3 m

Capture volume

2.000 cm³
Texture acquisition

Sì

Texture resolution

1,3 mp

Colours

24 bpp

Speed of reconstruction

7,5 i/s

Data acquisition speed

1 mln points / s

Data processing algorithms

Based on texture geometry
Reverse engineering
Reverse engineering is essential for many industries such as manufacturing, automotive, aerospace and healthcare. It has a wide range of applications, including product improvement and reconstruction or design refinement. Today's world would not be the same without this process.
The ability to easily export 3D models from Artec 3D scanning and post-processing software to major CAD and CAM programmes allows users to easily analyse data and perform other reverse engineering operations to design a product or part of a product.
Industry and production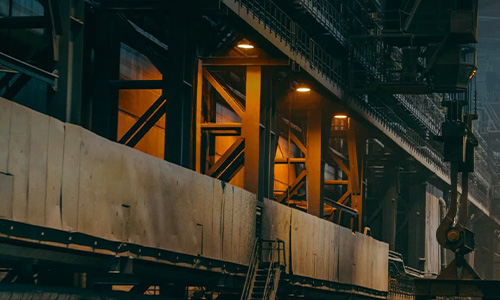 Due to its accuracy, convenience and speed, 3D scanning has become a must for many industrial design and manufacturing applications. The Artec range includes powerful 3D scanners for industrial design, reverse engineering, quality control and many other use cases. With a range of options available and seamless export to the most popular CAD and CAM programmes, there is the best one for your needs in Artec's range of industrial 3D scanners.
Health Services
Portable, safe and adaptable, Artec 3D scanners are commonly used by medical and healthcare professionals to create customised orthoses, ergonomic prostheses, orthopaedic devices, dental implants and measuring devices. The Artec 3D scanner can be used by professionals to create an accurate 3D model of a patient's body or body part and 3D scan details for medical applications.
Arte e design
With Artec's 3D scanners, scanning concrete, tangible objects has never been easier. 3D scanning, whether for art, product design or virtual reality, can be performed quickly and accurately and requires no complex preparation. Artists, graphic designers and anyone involved in 3D modelling or design can rely on Artec's range of scanners for their unique quality and ease of use.
Science and education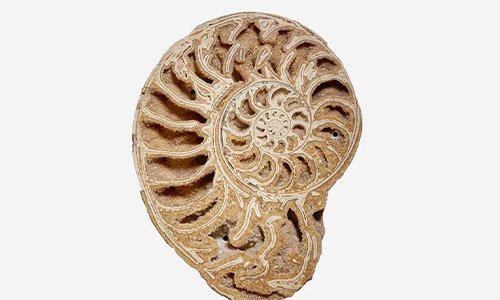 In the classroom, museum or field, Artec's 3D scanners and 3D scanning software are used by science and education professionals around the world to discover, protect and study historical artefacts, reconstruct crime scenes, understand extinct animal species or entire civilisations. Find out how portable 3D scanning solutions are being used in these areas to collect high quality and accurate 3D scan data.
Artec Metrology Kit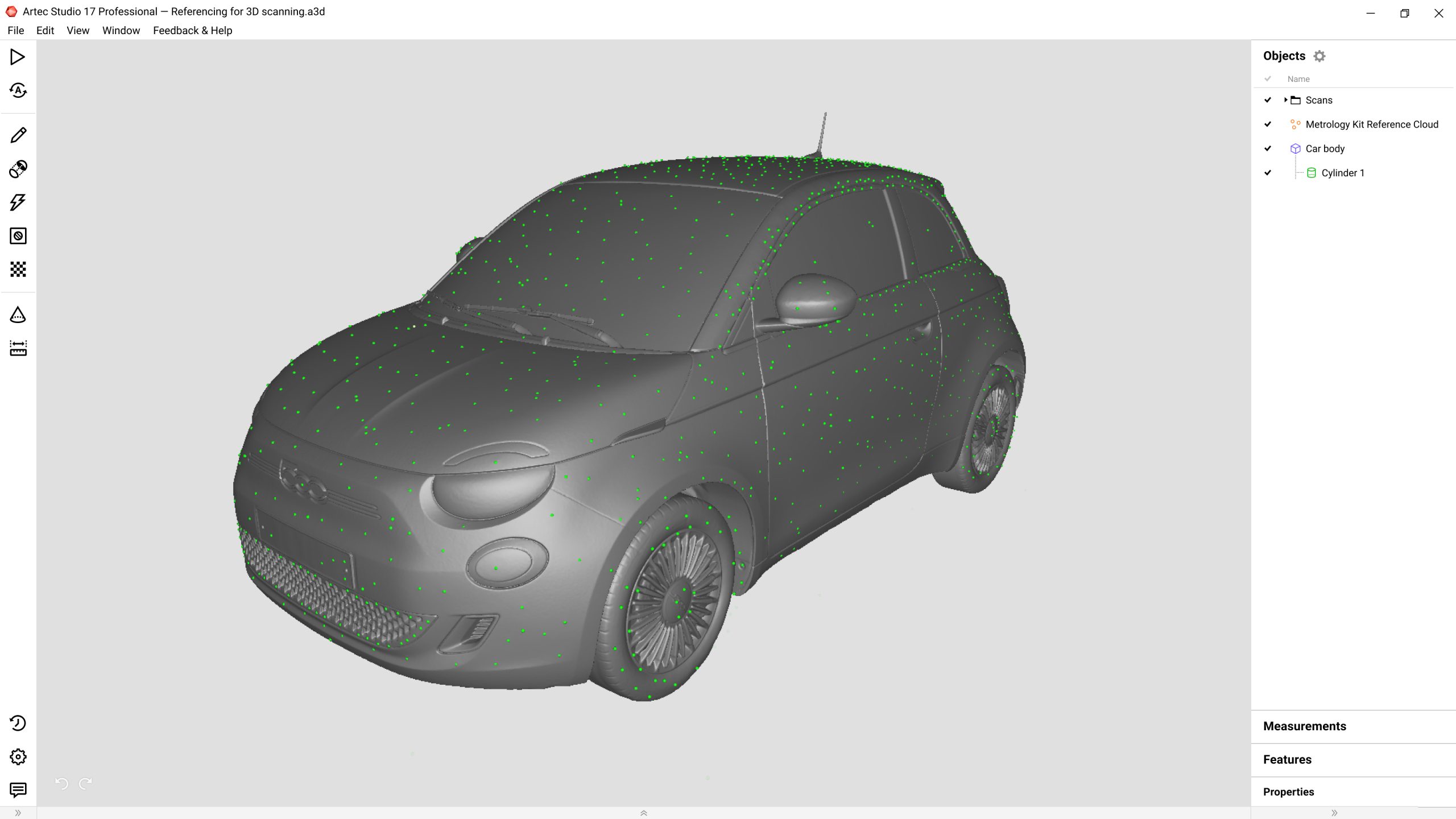 Space Spider can be used with the Artec 3D metrology kit. The metrology kit guarantees optimal measurement accuracy for industrial applications such as deformation analysis, testing and inspection. It is an ideal complementary solution for all industries, including automotive, aerospace, R&D and all applications in extreme environments.
Artec Studio
This universal and reliable software, based on the integration of Artec Studio and Artec Cloud, allows you to scan directly to the cloud, control the scanner remotely and create custom functionality through a dedicated API and SDK. Artec Studio's processing capabilities provide an accelerated workflow where Leo speeds up the data acquisition process and transfers scan data to Artec Studio for mesh-CAD analysis, easy adjustment of primitives and many other advanced operations.
Whether small objects or larger models, Space Spider guarantees the highest accuracy, right down to fingerprint scanning.
Space Spider is easy to use even in extreme conditions thanks to its six-hour battery life
With Space Spider, no targets are needed to scan and image processing is even faster.
Black and glossy surfaces can be scanned in high resolution.
Space Spider adapts to all environmental conditions in just three minutes, without losing accuracy.
Space Spider is compatible with other Artec scanners for scanning small details and larger objects.
Scopri altro su Space Spider