Metal X
The most affordable and reliable system for metal printing with the latest materials
Simple and powerful, Metal X is one of the most intuitive metal 3D printers on the market today, offering the ability to produce complex, industrial-quality components quickly and reliably (from design to functional metal parts in less than 28 hours) with a wide variety of innovative metals. Metal X is designed with safety of use and accessibility in mind for all manufacturers, investing in powerful yet intuitive, ongoing materials research and an advanced 3D printing system. By printing in metal powder embedded in a plastic matrix, the Metal X system has eliminated many safety risks associated with traditional metal 3D printers. This means no powder dispersion, no lasers and none of the traditional safety measures associated with powder handling. It is safe to use in a plant with minimal facility adjustments.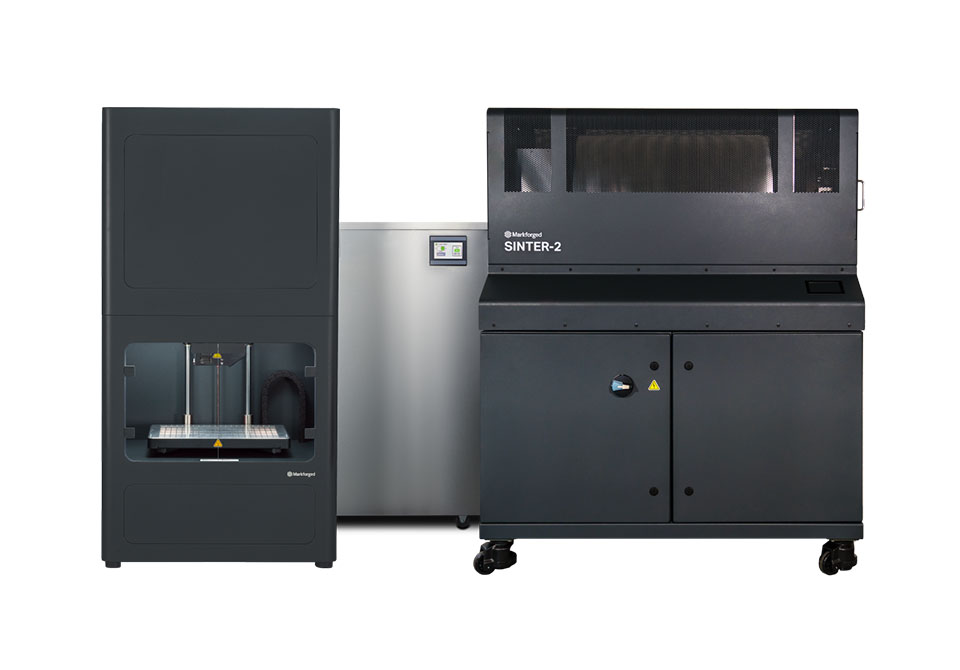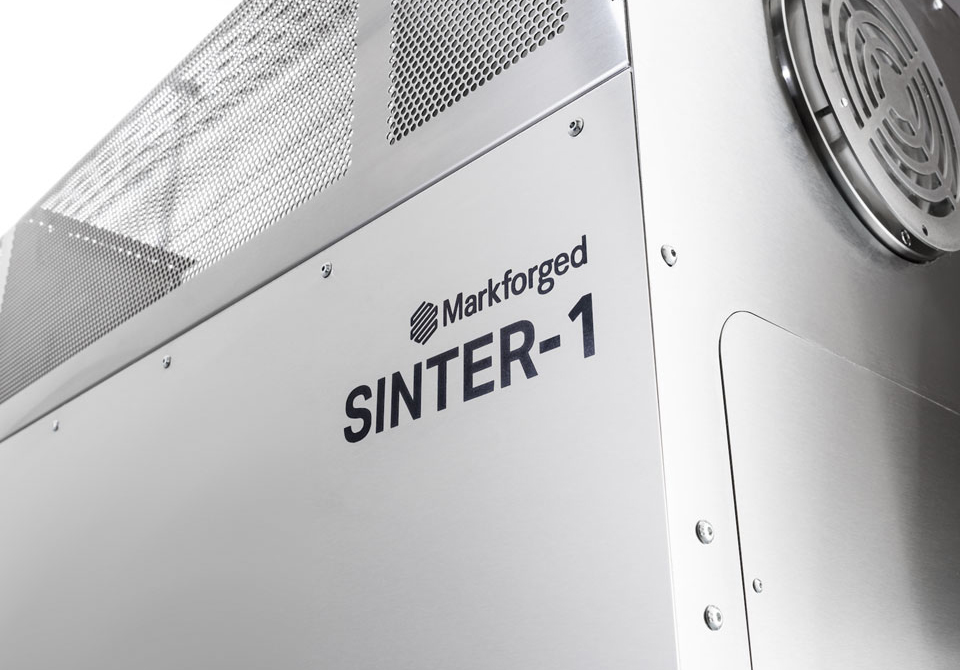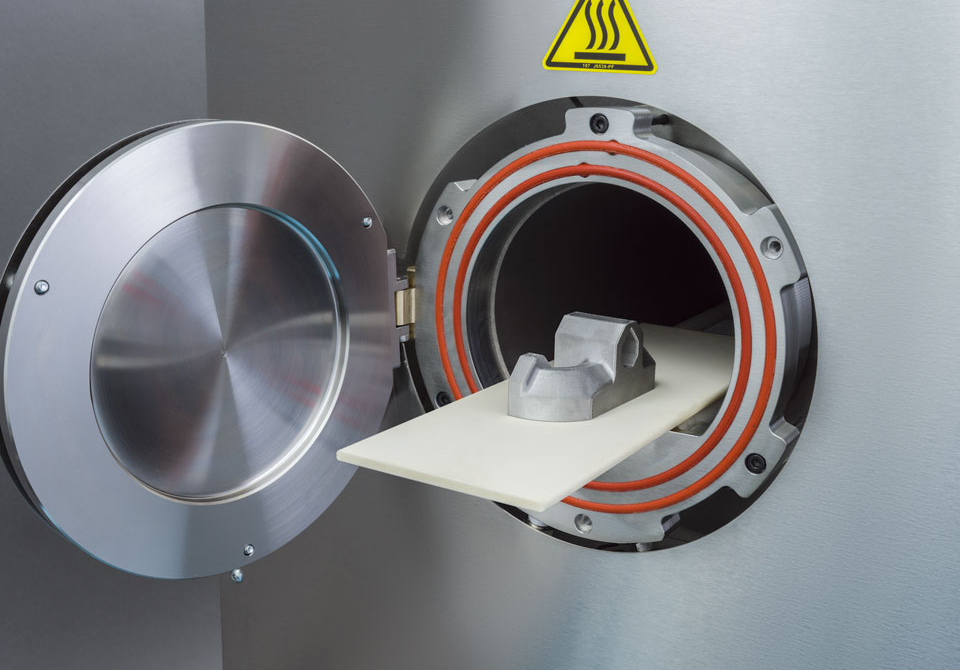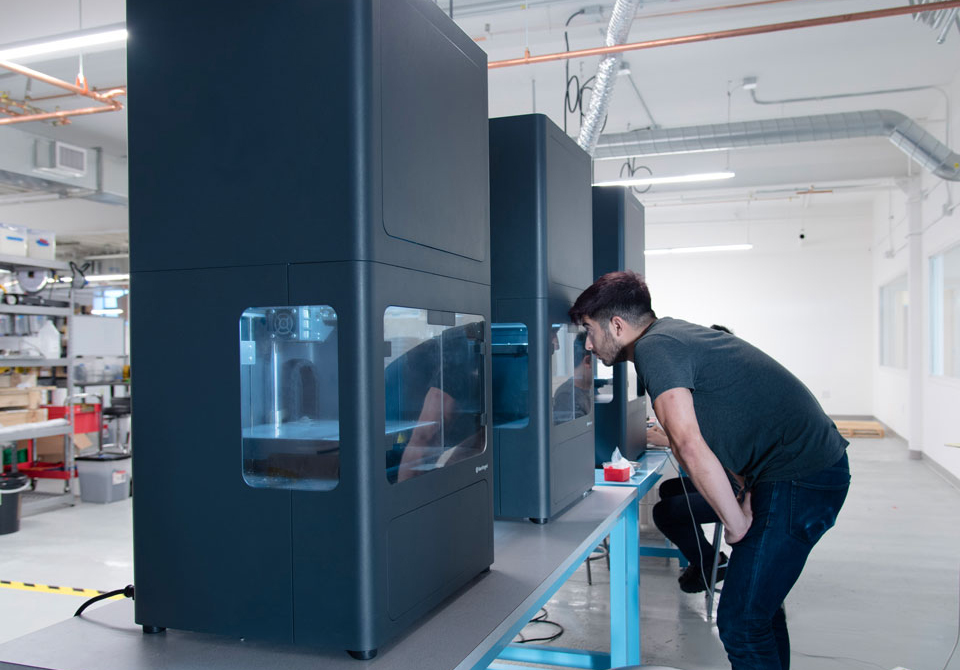 17-4 PH stainless steel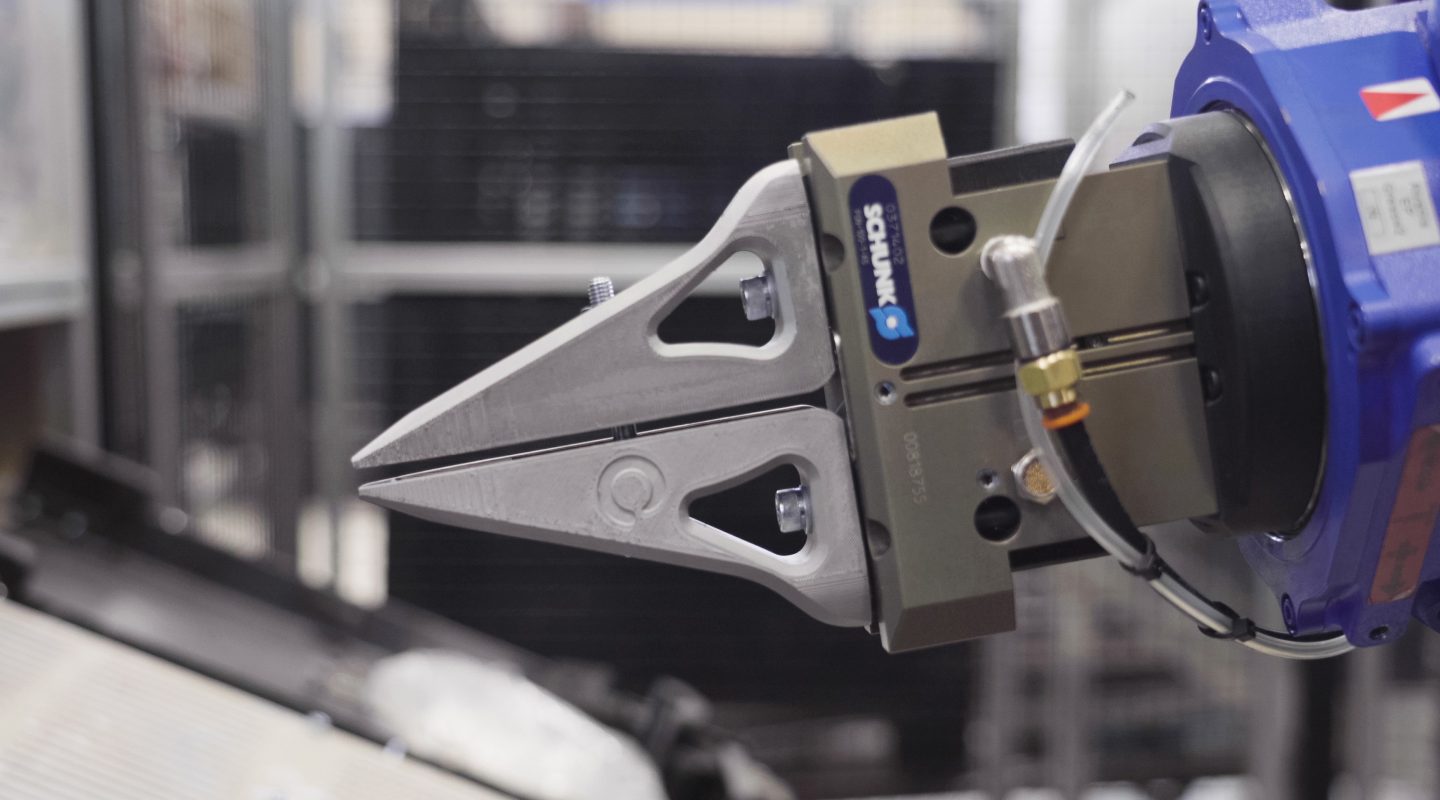 It combines high strength, corrosion resistance and hardness and is used in a wide variety of manufacturing applications. 17-4 PH stainless steel is a multipurpose steel used for industrial applications. Markforged 17-4 PH can be heat-treated to a hardness of 36 HRC and has a tensile strength of 95 percent over machined from solid material. This allows strong, high-strength metal parts to be stamped for a wide variety of applications.
Download the card
A2 and D2 tool steel
Air-hardening tool steels: A2 can be air-hardened to 50 HRC and is tough, while D2 can be air-hardened to 55 HRC and is extremely abrasion-resistant. Used for matrices, molds and cutting tools.
A2 and D2 are cold working tool steels characterized by extreme hardness after heat treatment. A2 tool steel is often considered a "universal" cold-working steel because it offers a mix of excellent wear resistance and high strength. D2 tool steel is harder and more wear-resistant, but less robust. Both can be used for cutting and forming tools, or in other applications where high hardness is important.
Inconel 625 
A unique nickel-chromium alliance that excels at high temperatures and corrosive environments. It is used in the automotive and aerospace industries.
Inconel 625 is an easy-to-mold superalloy that enables the manufacture of functional prototypes and finished parts designed for harsh environments. Markforged Inconel 625 meets ASTM B443 chemical requirements and retains a UTS value of 500 MPa at 600ºC.
Copper
It combines thermal and electrical conductivity. For printing heat sinks, custom conductive elements and other geometrically complex components.
Pure copper conducts heat and electricity much better than traditional metals. Markforged copper has better conductivity characteristics than copper alloy that can be printed on DMLS machines. Unlike traditional fabrication processes, which are extremely laborious and expensive, Markforged copper is extremely easy to 3D print.
Download the card
H13 tool steel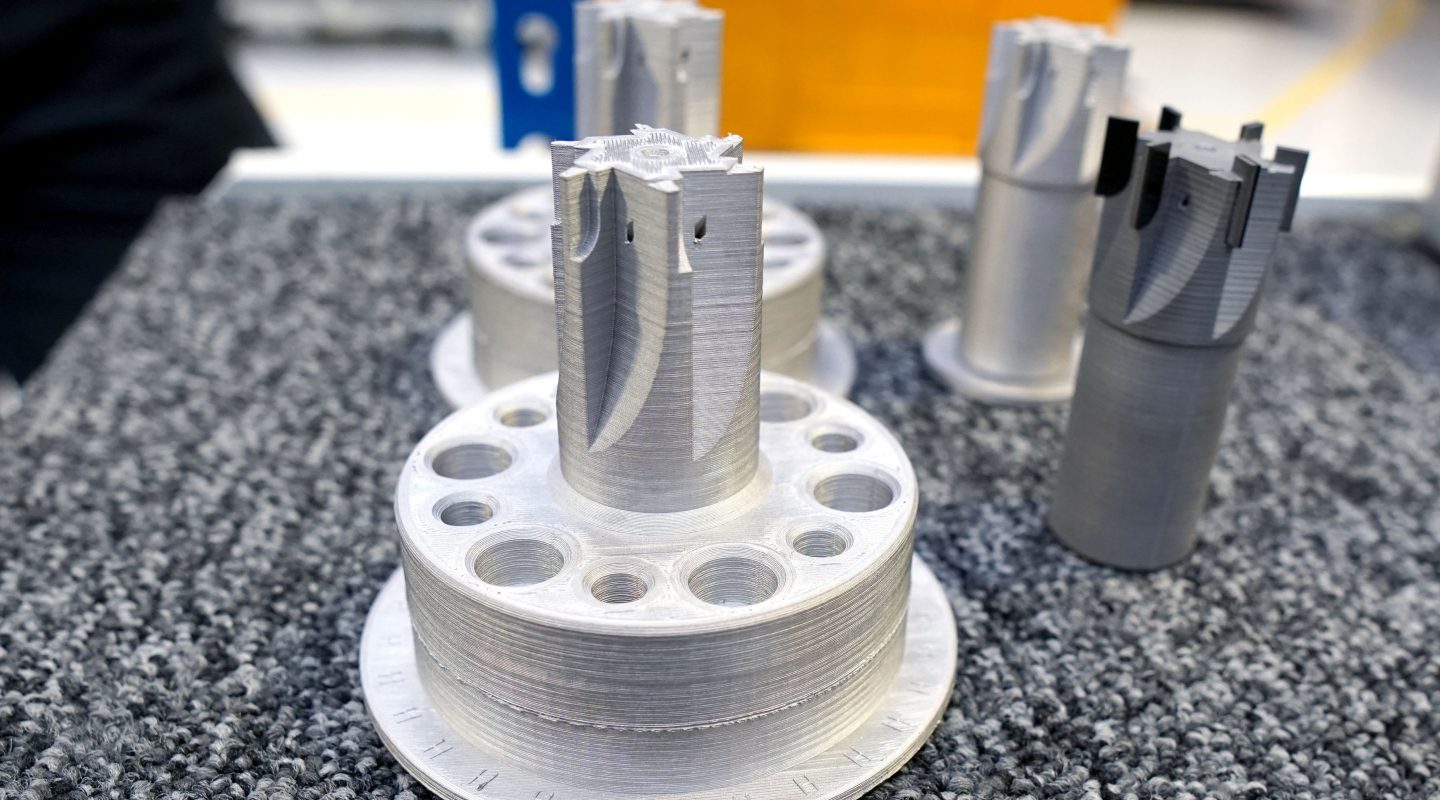 A tool steel for hot machining with excellent strength, wear resistance and heat resistance. Excels at high temperatures.
Harder than 17-4 PH stainless steel and able to maintain material properties at high temperatures, H13 tool steel is an extremely versatile material to work with. Markforged's H13 steel can be heat-treated to a hardness of 45 HRC with a tensile strength (UTS) of 1500 MPa and is used by Markforged customers for tools, brazing devices, and other components for which hardness and heat resistance are required. 
Download the card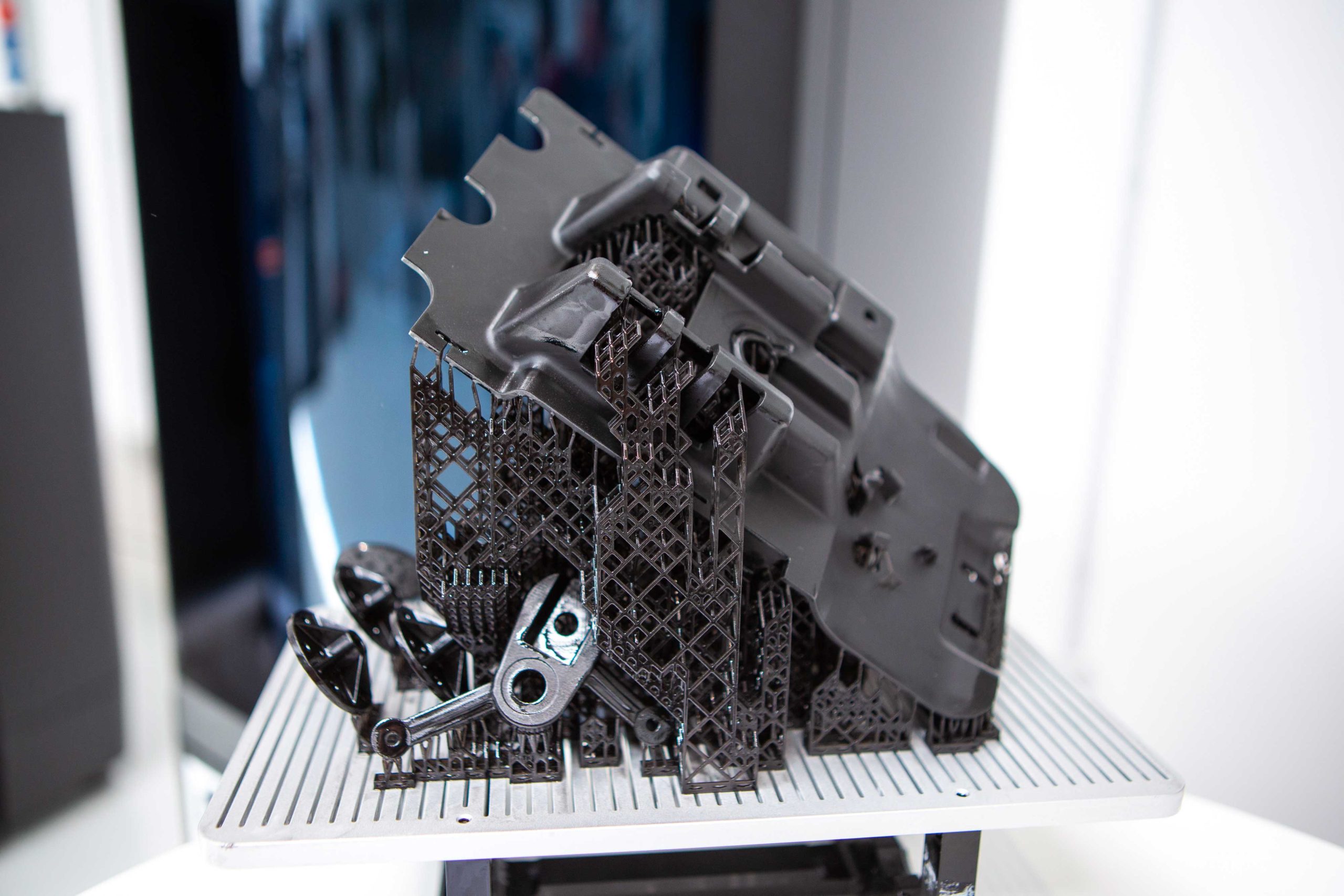 Tooling 
Make everything you need in house and at home right away easily and inexpensively.
With 3D printing, machine tooling, the rapid fabrication of parts, complete tools or tools needed for production, can be fully internalized, avoiding the costs of an external printing service and eliminating unproductive downtime.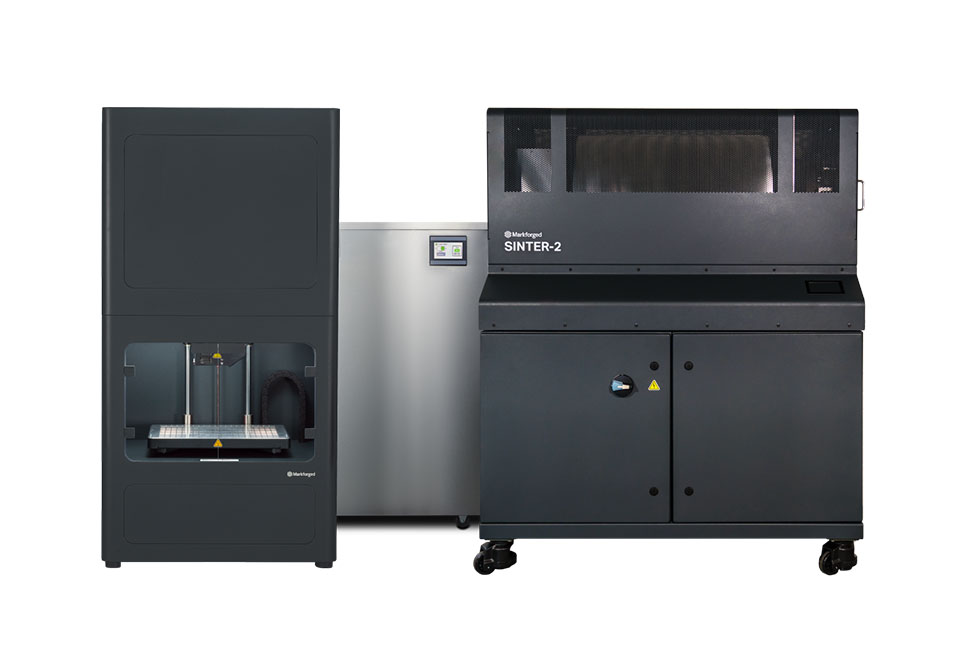 Once the 3D printing inside the Metal X is completed, the part is in the "green" state. In order to give the part, the required mechanical properties, a washing operation and a sintering step must be performed.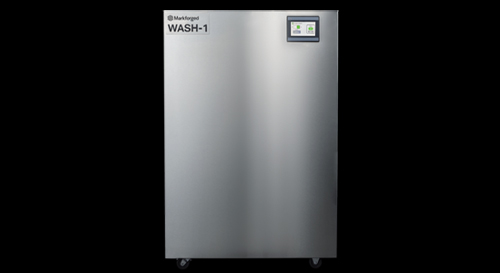 Wash-1 
Wash-1 is a solvent-based dewaxing system. It essentially uses Opteon SF-79, a high-performance liquid designed to offer high cleaning power, increased effectiveness, and environmentally sustainable safety. If needed, Opteon SF-80 or Tergo Metal Cleaning Fluid are replaceable. Wash-1 works with simple ventilation, and operation is especially easy for the user. It is tested and verified as a safe system in the workshop.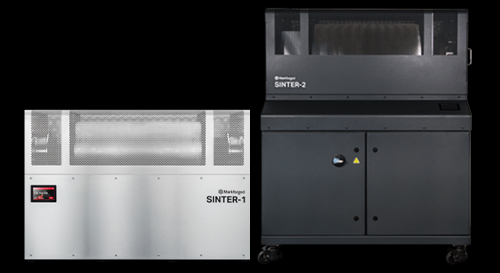 Sinter-2 and Sinter-1 
Markforged's Sinter-2 and Sinter-1 are highly optimized tubular furnaces used to sinter 3D printed metal components. They provide very high levels of reliability and sintering run times and are equipped with advanced safety features. Sinter-2 is more advanced than Sinter-1, offering a larger working volume, more precise temperature control, and mechanical door closure. Generally, Sinter-1 and Sinter-2 have an operating time between 26 and 31 hours. However, Sinter-2 can process small components in fast mode, being able to sinter up to 250 g of components in only 17 hours.  
Design the component, load it into our browser-based software, and press "print." It's as simple as it can be. 3D printing software meets manufacturing management. Eiger is Markforged's turnkey solution for creating and managing components. Share components with your team and start printing anywhere via an Internet connection.  
Metal X is one of the most intuitive metal 3D printers on the market today. It prints with a wide variety of materials, from stainless steels to copper, with minimal training on a closed workflow. Simply add printers to increase capacity.
Metal X is designed for safety of use and accessibility for all manufacturers. It costs much less than DMLS metal 3D printing systems and requires no dedicated operator, no dust management system, a minimal PPE is sufficient.
Metal X is built specifically to provide consistent component quality and, for the user, a seamless experience. Markforged combines excellent software, materials research and an advanced motion system to produce industrial-quality components quickly and reliably.
It is specially designed to print high-quality parts and give users a unique experience. Powerful yet intuitive software, continuous materials research and an advanced 3D printing system are the keys to Markforged's technological success. 
Get a quote
Contact us to get more information and request a quote