Pre-production, pilot moulds, preproduction and tooling for the high-end automotive industry in 2 days. Novation Tech
With 3D printing Novation Tech invests in responsiveness. A company fabricating tooling and cockpit components in carbon fiber for the automotive industry reduces the lead time by 86% by producing in house with 3D printing
The company
Novation Tech is a company based in Montebelluna (TV) specialized in the production components in carbon fiber, glass fiber and other technical materials mostly destined to the high-end automotive and cycling markets. 
It supports important brands both of the Italian and international automotive industry, producing internally the components and tooling necessary to carry on all the operations and to deliver the finished product, ready to be assembled on the vehicle.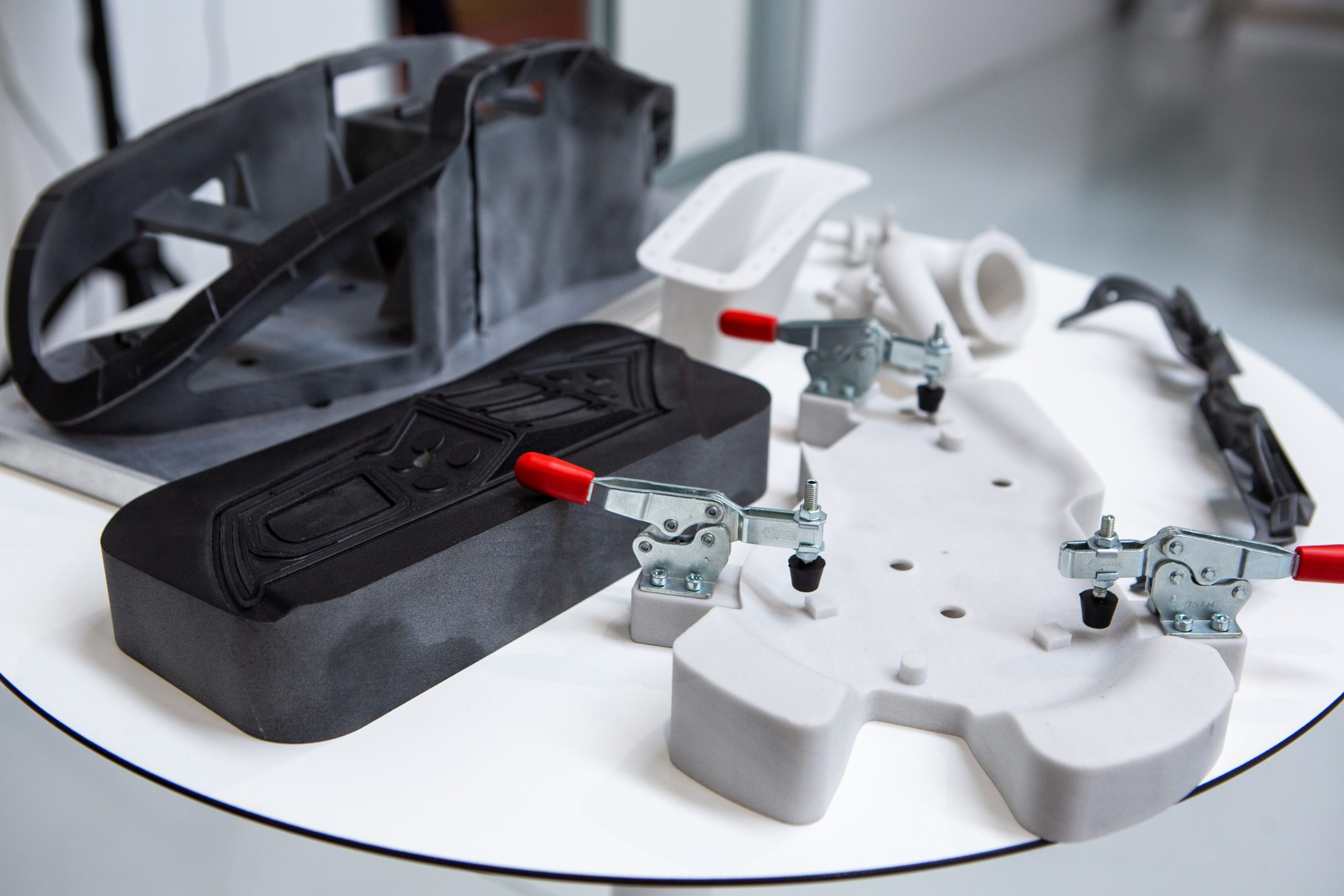 The need
The automotive industry needs a wide variety of customized components such as pilot injection moulds for plastic components, and tooling, such as jigs and fixtures to inspect finished parts and pre-series to be tested on the market before final production. In a world in a world like that of composite materials, characterized by great and continuous innovation, increasingly tighter delivery times and ever greater responsiveness, new and different types of processing and finished products were required of Novation Tech, in the shortest possible time, often with modifications of project to be made at short notice. 
An injection mould requires a high investment both in terms of time and production costs, costing the company hundreds of thousands of euros and 2 to 3 months of lead time to be manufactured and being able to start producing the components.
"We got aware that it was necessary to be even faster and more performing than our usual standards. As for traditional machining, we felt it was more efficient to invest immediately to gain a competitive advantage in terms of work processes and know-how" says Luca Businaro, CEO of Novation Tech.  
In light of these needs, Novation Tech decided to look for alternatives to traditional manufacturing by turning to 3DZ for advice and to get a full picture of the possibilities offered by 3D printing.  
The objectives submitted to the 3DZ printing experts were:  
1) Ability to build jigs and other parts useful for in-house machining to make custom machines  
2) Making components to be joined to those Novation already makes with carbon fiber  
3) Making these new technologies available to outside companies as a 3D printing service for rapid prototyping. So many small and medium-sized companies, in fact, could not access these technologies that would require a large investment.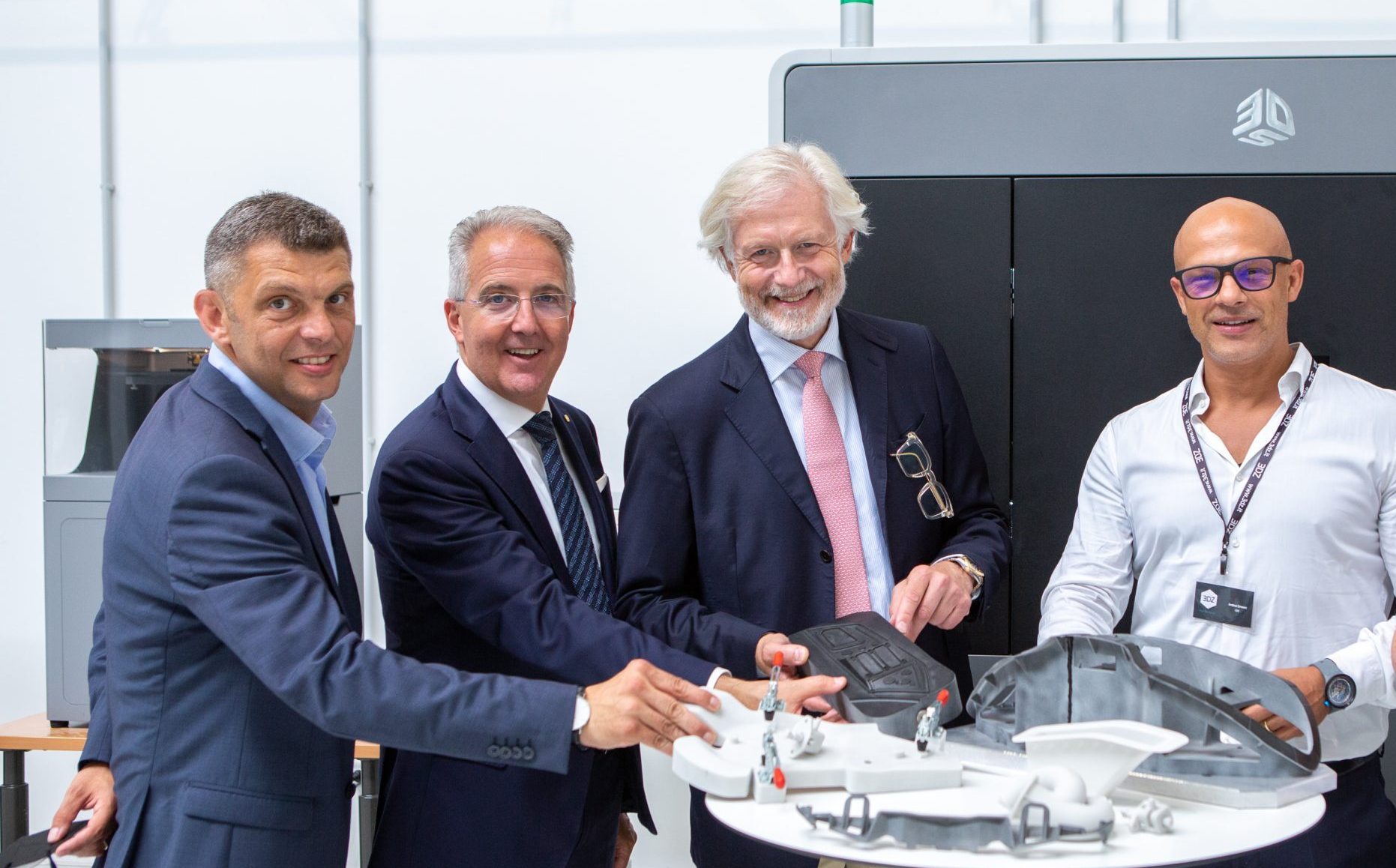 3DZ's Support
3DZ's role in Novation Tech's search for solutions was to identify the right 3D printing system for the initial requirements but not only that, as it allowed them to prepare and implement a long-term strategy, installing all the necessary machines to offer a service with high standards, following Novation Tech in the process of building a dedicated department to achieve a step change in production activity.  
 In the words of Alberto Gatto, director of Novation Tech's R&D department:  
 " Initially, we came to 3DZ with the idea of making a big economic saving on equipment for lines with small runs 150-500 pieces. We asked ourselves why instead of spending hundreds of thousands on molds for thermoplastic components we don't make them in house?  
 So we looked for information on powder printing, and ended up at 3DZ.
When Novation Tech presented its ideas, 3DZ showed us a number of possibilities such as implementing a full service, filament, powders, resins and filled filaments.
Within a month we had everything set up; 3DZ has the same DNA as us, they are responsive and fast."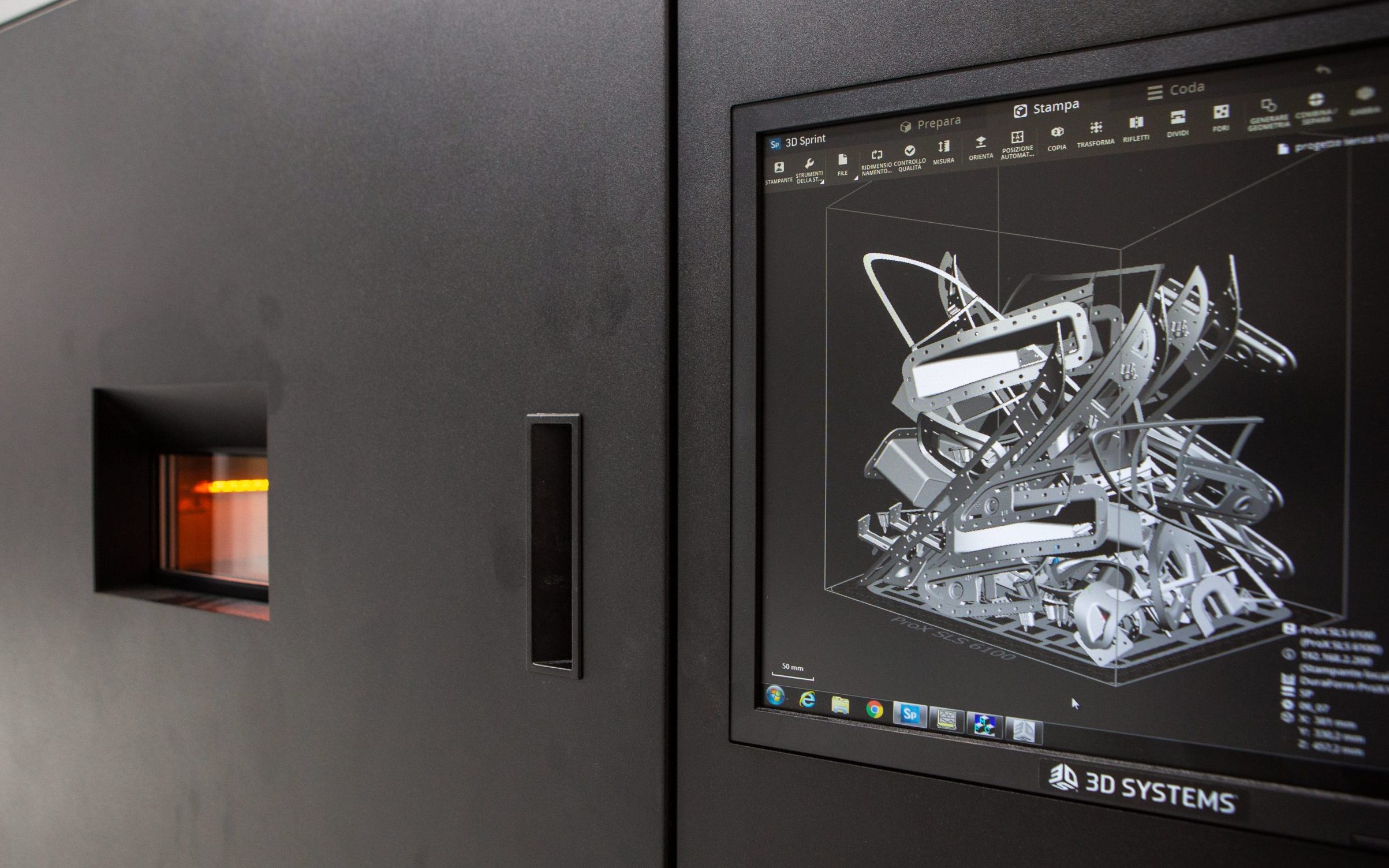 The Solution
Initially, Novation Tech wanted to focus its analysis on 3D printing with plastic powders however, after also finding the needs for the realization of mechanical equipment and prototypes with superior aesthetic qualities, it decided to include 4 different 3D printers with different technologies in the company, going on to establish a real 3D printing department, a 3D Print Center of excellence in terms of quantity and variety of 3D printers.  
 Today the full fleet of machines supplied by 3DZ consists of:  
A Markforged X7 filament printer for processing and control equipment.  
A Nexa NXE 400 Pro liquid resin printer for aesthetic prototypes.  
A 3D Systems ProX SLS 6100 powder printer for making pre-series quickly.  
In this way, Novation Tech can produce all the components it needs directly in house, starting from aesthetic resin prototypes to mechanical equipment to perform machining on the semi-finished parts to direct production of finished components for the cockpits of the cars with powders.  
Benefits gained from 3D printing at Novation Tech
The main benefit Novation Tech experienced after adopting 3D printing in the company was a reduction in the time it took to get the equipment and molds needed for small runs of 150 to 500 parts.  
By making these parts using traditional methods from solid they were forced to turn to their in-house workshop and engage their CNC machinery with wait times of 2 weeks.  By taking advantage of 3D printing instead, they are now able to have the same part ready in as little as 2 days with a time savings of 86 percent.  
This time gain is even more pronounced when Novation Tech must turn to outside workshops for complex parts where wait times go up to 8 weeks.  
Another advantage that Novation Tech can exploit to offer faster solutions for their customers is the ability to produce pre-series of parts around 500 pieces in final materials. This service allows their customers to mount the moulded parts on cars so they can understand how the market may react without having to use (and invest in) an injection mould.  
In addition, this production capacity allows them to handle service orders quickly while meeting the needs of companies that refer to Novation Tech to make finished parts small and medium print runs.